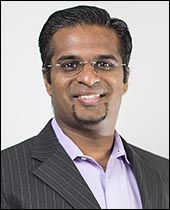 Manik Aryapadi
Manager, Strategic IT practice
A.T. Kearney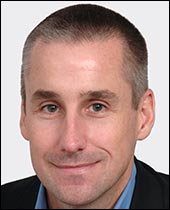 Christian Hagen
Partner, Strategic Information Technology
A.T. Kearney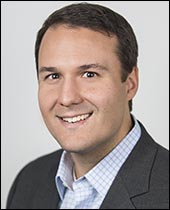 Jason Miller
Principal
A.T. Kearney


Our most recent research on IT innovation yielded some telling results. On average, a scant 14 percent of IT budgets were earmarked for innovation, and only 23 percent of organizations in our study report very positive results from their IT innovation efforts. And yet, 90 percent of chief information officers (CIOs) surveyed said that technology-driven business innovation is crucial for achieving competitive advantage. It seems that CIOs have a good understanding of the importance of IT innovation, but capitalizing on it is easier said than done. Why is there this big divergence?
The route to success largely depends on finding innovative ideas and clearing a path for them to become solutions that capitalize on the ability of digital to transform, if not outright disruption. Leveraging IT innovation to bring transformative change to the organization provides CIOs with a unique opportunity to step up and demonstrate leadership, completely shed the cloaks of order-taking and "keep-the-lights-on" operations. CIOs who are successful at this, use access and visibility across the enterprise to add strategic value to all aspects of the business.
Turning good ideas into viable, usable concepts requires a systematic and disciplined approach—one that joins ideas with business strategy. There are two main ingredients to such an approach: providing fertile ground for ideas to spark, and creating processes to turn ideas into marketable products and services.
Thus the job of the CIO is to embed these foundations for IT innovation into the workings of the organization. The CIO must take responsibility for identifying and fixing deficiencies in the existing innovation process and then creating and sustaining an IT innovation program. You can think of it in three broad steps:
1. Assess and structure the current state of innovation. First, evaluate your current capabilities against four basic elements of an innovation framework: strategy, culture, organization and process, and technology capabilities. Where are the gaps? Have your processes failed to provide the spark of new ideas, to create the culture and strategic direction that promote innovation? Or have they failed at commercializing ideas, at managing the innovation pipeline? Eventually you'll move toward tracking process metrics for each of these four elements, but first you want to identify gaps and find ways to close each one, focusing on the largest first.
2. Create a process for identifying and commercializing innovative ideas. Top CIOs define and communicate processes for generating and submitting ideas. Where do ideas come from? An intranet can be a good source; and Starbucks took this one step further by soliciting ideas from customers through mystarbucksidea.com. Ideas can also come from big data, as Bank of America proved with an initiative that used real-time information to boost employee productivity by 10 percent.
But ideas come from defined processes. Indeed, high-performing innovators spend more time (in our survey, three times more) on upfront process steps, including idea generation and screening, which provides flexibility to later assign resources to ideas with the best chance for breakthrough success. And that evaluation is equally important. Good CIOs create an "innovation funnel" to filter good ideas from bad, tracking each idea's progress using an innovation portfolio. Evaluation processes vary by company, but often feature incubation and prototyping processes followed by analysis from special technology and business committees.
3. Sustain the momentum. Innovation champions build excitement throughout the organization and identify and remove barriers to success. In many successful organizations, an innovation committee or panel that includes top management provides clarity of purpose, objectives, and an appetite for change. Sometimes structural changes are helpful: SAP has a Chief Learning Officer, and we know of a leading specialty retailer that created a leadership position reporting directly to the CIO and charged with driving IT innovation.
These changes often require investment—and not just in dollars but also in leadership. Leaders promote the attitude that technology is an agent for innovation. Innovative CIOs see IT as a competitive differentiator and have a finger on the pulse of the market. They look at big questions: How do the company's strategic goals direct the type of innovation being sought? What are the critical drivers of organizational performance? How are these drivers used in our innovation efforts? And once an innovation project is complete, they hold debriefing sessions to learn what went right and what went wrong so as to improve the process for the next big idea.
Whether it's a disruptive, game-changing idea or an evolution of a current product or service, CIOs can set in motion the building blocks necessary to capture innovation. For example, one Fortune 500 CIO in the consumer goods industry used big-data supply chain techniques to tailor the distribution of thousands of stock-keeping units (SKUs) to each of the company's 5,000 stores. Armed with seven terabytes of real-time inventory data, the innovation slashed overstocks and shortages, leading to inventory reductions of $1 billion, or 10 percent of total.
As the requirements of the CIO role evolve, innovation presents opportunities for CIOs to stand out. Whether it's new products, revenue growth, or cost cutting, CIOs can take advantage of their technology expertise by first identifying great ideas and then setting up processes that can bring them to fruition.

Manik Aryapadi
Manager, Strategic IT practice
A.T. Kearney

Manik Aryapadi is a manager in the Strategic IT practice of A.T. Kearney, and can be reached at manik.aryapadi@atkearney.com
Christian Hagen
Partner, Strategic Information Technology
A.T. Kearney

Christian Hagen is a partner in the Strategic Information Technology practice of A.T. Kearney, a global management consulting firm. He is based in Chicago, and can be reached at christian.hagen@atkearney.com.
Jason Miller
Principal
A.T. Kearney

Jason Miller is a principal at A.T. Kearney based in Chicago and can be reached at jason.miller@atkearney.com