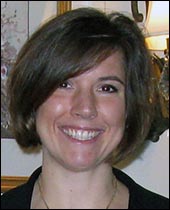 Tiffany Robertson

WeComply


Omnicare Inc. has entered into an agreement with the Department of Justice (DOJ) to pay more than $124 million to resolve alleged violations of the federal Anti-Kickback Statute (AKS). The settlement is based on two whistleblower lawsuits, filed under provisions of the False Claims Act (FCA), accusing Omnicare of using discounts to entice nursing home facilities to choose the company as their drug supplier for elderly Medicare and Medicaid patients.
One whistleblower — a former Omnicare pharmacist — will receive $17.2 million from the settlement, while $116 million will go to the U.S. government. From that amount, approximately $8.2 million will go to states whose Medicaid programs were affected by the alleged kickback scheme. The second whistleblower will be paid a percentage of what the states receive in the settlement.
The AKS makes it a felony to induce or otherwise reward patient referrals with items or services payable through federal healthcare programs such as Medicare and Medicaid. Such schemes serve to both undermine the healthcare system and take advantage of patients who no longer receive drugs or services based on the best quality, cost or fit, but rather according to the discounts or benefits offered to the healthcare provider. AKS violations carry penalties of up to $50,000 per violation.
The government also uses the AKS as a basis for FCA liability for knowingly submitting false or fraudulent claims to the government for payment. Although the FCA can be applied to a wide range of deceptive practices, the majority are lodged against the healthcare industry — broadly defined to include pharmaceutical and medical device companies — for off-label marketing, illegal kickbacks and fraudulent billing practices.
FCA violations can result in significant financial penalties. The government has recovered more than $19.5 billion since 2009 — with treble damages and penalties of between $5,500 and $11,000 per claim. Furthermore, the federal government shares 15% to 30% of these enormous recoveries with whistleblowers who bring claims on its behalf pursuant to the FCA's qui tam provisions. In 2013, such inducements resulted in a record number of qui tam cases that granted $345 million to whistleblowers out of the almost $2.9 billion recovered by the government.
The Obama administration's focus on combating healthcare fraud, together with recent substantive and procedural amendments to the FCA — including an additional $350 million allocated for healthcare fraud over the next ten years under the Affordable Care Act — has made it easier for the government to conduct FCA investigations and secure significant recoveries where violations are found. The millions of dollars issued to successful whistleblowers have also caused others to come forward in record numbers, making such lawsuits among the most costly type of litigation for U.S. businesses.
Organizations can attempt to avoid such lawsuits with a comprehensive compliance system designed to identify and prevent potential issues, as well as provide an appropriate response when issues do arise. While it is important to tailor compliance programs to the specific needs of an organization, the following are fundamental elements to include in any successful compliance initiative:
Provide all relevant departments and employees with policies and procedures that give clear, specific guidance on what is required and how those requirements are to be satisfied;
Properly train all employees subject to and responsible for such policies and procedures on how to successfully implement them; and
Foster a culture of compliance with a clear process for reporting and addressing issues to encourage internal reporting of misconduct.
The healthcare industry is subject to a complex web of state and federal laws and increased enforcement efforts by regulators. Violations can result in not only criminal penalties and significant civil fines, but exclusion from federal healthcare programs and/or the loss of medical licenses. Organizations that make compliance a priority will be better equipped to prevent needless mistakes or corrupt employees from exposing them to such scrutiny and liability.
About WeComply
WeComply, a Thomson Reuters business, is a leading provider of ethics and compliance training for employees in all industries and offers more than 100 courses that are easily customized and available in multiple languages both online and offline.

Tiffany Robertson

WeComply

Tiffany Robertson is a regular contributor to the Thomson Reuters blog. Using her experience as a practicing attorney, she writes about legal issues and how they relate to compliance in the workplace. She received her undergraduate degree in International Relations from Boston University and a master's degree in International Affairs from American University.
She holds a law degree from American University's Washington College of Law, where she was also a member of American University Law Review. Tiffany currently lives in Connecticut with her two children and two rescue dogs.