News


< Back
Compliance : Basel III : Finance : Reporting
Wolters Kluwer Selected for Basel III Reporting

Basel III Solution Chosen to Enable Automation of Bank's COREP, FINREP, and LCR Returns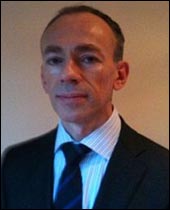 Stephen Heron
Sales Director UK & Ireland
Wolters Kluwer Financial Services


Wolters Kluwer Financial Services has announced that a subsidiary of one of the largest financial institutions in Japan, Mizuho International plc, has licensed the Common Reporting (COREP), Financial Reporting (FINREP) and Liquidity Coverage Ratio (LCR) modules of its Basel III solution.
Mizuho International plc has licensed these modules to assist in the automation of Basel III regulatory reports which were outlined in May 2011 by the European Banking Authority (EBA) and Financial Services Authority (FSA). These requirements have been introduced as part of a harmonized reporting initiative and the new Capital Requirements Directive IV and Basel III, which outline that all UK firms have to submit new regulatory returns in 2013.
"Although we had worked with Wolters Kluwer Financial Services for many years and used their product for our reporting capital and Bank of England reporting, the scale of regulatory change was so vast we were required to step back and assess all solutions in the market," said Simon Norris, Executive Director, Information Systems Department at Mizuho International plc. "We chose Wolters Kluwer Financial Services again because of the breadth of reporting, its business model to provide on-going software updates so that we remain compliant with regulations as they change, and the confidence we have that Wolters Kluwer Financial Services will continue investing for the long term."
Wolters Kluwer Financial Services' regulatory reporting system is underpinned by a global regulatory data model, which collates, validates and reconciles data from multiple sources and back office systems, making it accessible across the bank as a single auditable data set. With the global regulatory data model in place, Mizuho International plc will be able to rationalise its regulatory reporting infrastructure.
"By helping more than 250 firms across Europe with their COREP and FINREP regulatory reporting returns, we have the experience and expertise to help our customers such as Mizuho International plc with its Basel III reporting," said Stephen Heron, Sales Director UK & Ireland at Wolters Kluwer Financial Services. "The fact that Mizuho International plc has opted to work with us for their Basel III programme is a testament to our strong working relationship, and we look forward to providing our continued high level of service moving forward."
As part of the regulatory reporting solution, Mizuho International plc will have access to Wolters Kluwer Financial Services' Regulatory Update Service (RUS). With the RUS, company experts will work with Mizuho International plc to help remain up-to-date and compliant with the ongoing changes in all regulatory requirements including; templates, data management and market risk and credit calculations. Wolters Kluwer Financial Services' dedicated team of in-house experts actively monitors regulatory changes in the UK and over 40 other countries around the world, providing updates within the product subscription.
Whether complying with regulatory requirements, addressing a single key risk, or working toward a holistic risk management strategy, more than 15,000 customers worldwide count on Wolters Kluwer Financial Services for a comprehensive and dynamic view of risk management and compliance.
Wolters Kluwer Financial Services provides audit, risk, finance and compliance solutions that help financial organizations improve efficiency and effectiveness across their enterprise. With more than 30 offices in 20 countries, the company's prominent brands include: FRSGlobal, FinArch, ARC Logics for Financial Services, Bankers Systems, VMP Mortgage Solutions, AppOne, GainsKeeper, Capital Changes, NILS, AuthenticWeb and Uniform Forms. Wolters Kluwer Financial Services is part of Wolters Kluwer, a leading global information services and solutions provider with annual revenues of (2012) €3.6 billion ($4.6 billion) and approximately 19,000 employees worldwide.
Mizuho International plc ('Mizuho International') is the London based securities and investment banking arm of the Mizuho Financial Group, Inc., and is a wholly owned subsidiary of Mizuho Securities UK Holdings Ltd. With a primary focus on client based activities, its wide range of services includes sales and trading in both debt and equity securities, the underwriting of new issues, M&A advisory and securities lending services. Mizuho International is authorised and regulated by the UK Financial Services Authority and is a member of the London Stock Exchange and LCH Clearnet Limited. Mizuho International also has an office in Frankfurt, Germany.





Advertise your product/service here!