News


< Back
Compliance : Sarbanes Oxley : Finance : Internal Controls
Virtually Eliminate Spreadsheets

Finance manager from global chemical giant to discuss benefits of BlackLine and cost savings achieved using the BlackLine Financial Close Suite for SAP® Solutions, an SAP-endorsed business solution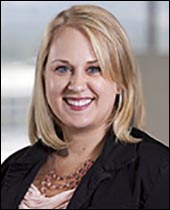 Susan Parcells
Director of Finance Transformation
BlackLine Systems


Global chemical industry giant Albemarle Corporation will be joining financial software company BlackLine Systems to give a presentation entitled "Close with Confidence and Achieve Balance Sheet Integrity" at the International SAP Conference for Financial Shared Services 2014 show being held this week in Budapest, Hungary. The presentation, to be given on Friday, 11 July, is designed to show how global organisations operating in a shared services environment can optimise their account reconciliation and financial close processes using the BlackLine Financial Close Suite for SAP® Solutions.

Led by Susan Parcells, CPA, director of finance transformation and product expert for BlackLine Systems, the presentation will focus on how finance managers and compliance officers can further ensure the integrity of their balance sheets – and ultimately financial reports – by implementing enterprise-class financial software solutions, such as BlackLine's flagship software-as-a-service (SaaS)-based offering, to automate the traditionally manual, labor-intensive and spreadsheet-driven account reconciliation process. Andrea Balázsi-Vörös of the finance team at Albemarle will present a case study on the benefits of the BlackLine Financial Close Suite and its ease of integration with SAP solutions.

With the number of companies moving to shared services environments (often overseas) continuing to increase, it is increasingly critical for proper controls to be in place surrounding the financial close. Balázsi-Vörös will discuss how large companies operating in shared services environments can communicate better, improve efficiencies, increase productivity, reduce bottom-line costs and help ensure accuracy on the balance sheet by implementing an automated account reconciliation and financial close system such as that offered by BlackLine.

The session is designed to educate customers, whether they're operating in an environment of all SAP solutions or using applications from multiple vendors, on how optimising their account reconciliation process can help them achieve a quicker and more accurate financial close process. Attendees will learn that by automating their account reconciliations, they can:

• Virtually eliminate spreadsheets (and the manual errors that often come with them) from their account reconciliation process

• Automate traditionally manual accounting functions

• Have a faster, more efficient close cycle, thus maintaining more control and visibility worldwide while reducing risk

• Realise exceptionally high ROI in a very short time frame

• Improve the accuracy and timeliness of compliance reporting

• Manage compliance while servicing multiple locations

BlackLine is an SAP gold software solution and technology partner in the SAP PartnerEdge® program. The company is also a participant in SAP Store, the online e-commerce channel or "e-channel" for enterprise solutions and services from SAP and its partners, designed to provide SAP customers with information on relevant, complementary technology solutions that are certified by SAP.

BlackLine was named a 2011 SAP Pinnacle Award finalist in the "Software Solution Newcomer of the Year" category. SAP Pinnacle Awards are presented annually to the "best and brightest" of the SAP partner ecosystem, recognising partners that have excelled in developing and growing their partnerships with SAP and driving customer success.

At the end of last year, the company announced that the BlackLine Financial Close Suite for SAP® Solutions became an SAP-endorsed business solution – joining the ranks of fewer than 40 other software offerings globally.

About BlackLine Systems
BlackLine Systems was the first to develop and offer a commercially available Balance Sheet Account Reconciliation solution. An experienced provider of software to companies from the Fortune 100 to beyond the Fortune 1,000, BlackLine provides quick-to-implement, scalable and easy-to-use applications that automate the entire financial close process to help improve financial controls for companies of all sizes. With more than 100,000 users in over 100 countries, BlackLine software applications complement existing Enterprise Performance Management (EPM), Governance Risk and Compliance (GRC) and Enterprise Resource Planning (ERP) systems.

Though ERP-agnostic, the BlackLine Financial Close Suite for SAP® Solutions is an SAP-endorsed business solution – joining the ranks of fewer than 40 other software offerings globally that are endorsed by the enterprise application software leader. BlackLine also is an SAP Gold Partner.

BlackLine offers clients its enterprise-class financial software in a simple and secure SaaS (Software-as-a-Service) platform. With a proven track record and a commitment to customer success, BlackLine seeks to reduce the burden the financial close places on accounting and finance professionals.

BlackLine headquarters are in Los Angeles, with offices in Atlanta, Chicago, London, Melbourne, New York City and Sydney to serve the company's growing global client base.





Advertise your product/service here!