People in The News


< Back
Compliance : Sarbanes Oxley : Technology
Jerry Vevon Joins Life Cycle Engineering's Enterprise IT Solutions Group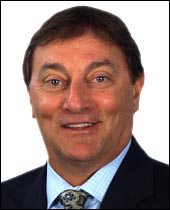 Jerry Vevon
VP, Enterprise Information Technology Solutions
Life Cycle Engineering


Life Cycle Engineering (LCE) has announced the appointment of Jerry Vevon as vice president of the Enterprise Information Technology Solutions (EIS) business division. Vevon will be responsible for guiding strategic initiatives in the areas of software engineering, enterprise IT operations, cyber security, advanced technologies and IT training.
Mr. Vevon has 35 years of experience in technology, management, leadership and strategic planning in commercial industries and the federal intelligence community. He recently served as the president of Vevon Enterprise Solutions, LLC, a Veteran-Owned Small Business (VOSB) that provides a multi-faceted approach to integrating emergency response with business operations. Prior to that, he was a vice president at Booz Allen Hamilton where he led cyber security and cyber technology efforts.
In this role he provided strategic direction and oversight of staff members to support federal agencies including the National Geospatial-Intelligence Agency (NGA) and National Reconnaissance Office (NRO) with strategic planning, information assurance, mission assurance, business continuity planning, risk management and technology planning. Previously, he served on active duty in the United States Army as a Ranger-qualified master parachutist. He has received the CIA National Intelligence Certificate of Distinction, the U.S. Army Military Intelligence Knowlton Award and is a life member of the Veterans of Foreign Wars organization. Vevon is vice chairman of the Disaster Recovery International Foundation (DRIF). He received a master's degree in international relations from the University of South Carolina and earned a bachelor's degree in economics from Wofford College.
"Jerry brings a wealth of knowledge in government and commercial IT solutions," said Manny Lovgren, senior vice president of the Federal Solutions Group. "His strategic leadership abilities and entrepreneurial spirit will enable us to provide innovative solutions for our customers in the Enterprise IT Solutions segment of the business," continued Lovgren.
"I'm very excited to join LCE at this particular time in its history," said Vevon. "In the information-rich culture that we live in, cyber security and protection of our nation's intellectual property is critical. I look forward to contributing to that mission through offering progressive and robust IT solutions to our government and commercial customers," continued Vevon.
About Life Cycle Engineering
Life Cycle Engineering (LCE) provides consulting, engineering, applied technology and education solutions that deliver lasting results for private industry, the Department of Defense and other government organizations. The quality, expertise and dedication of our employees enable Life Cycle Engineering to serve as a trusted resource that helps people and organizations to achieve their full potential. Founded in 1976, LCE is headquartered in Charleston, South Carolina with offices across North America and experience around the globe.





Advertise your product/service here!