People in The News


< Back
Compliance : Sarbanes Oxley : :
Audrey Harris Joins Mayer Brown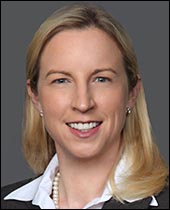 Audrey Harris
Partner, Washington DC
Mayer Brown


Mayer Brown, a leading global law firm, announced that Audrey Harris has joined the firm in Washington DC as a partner in its White Collar Defense & Compliance group. Previously, she was a partner at Kirkland & Ellis. She is joined by former Kirkland & Ellis associate Matthew Alexander. Ms. Harris' practice focuses on the counseling and defense of corporations and individuals in a variety of enforcement matters and regularly appearing before enforcement authorities. Her areas of experience include SEC enforcement actions, false claim/statements, Foreign Corrupt Practices Act (FCPA) and other fraud investigations, as well as anti-terrorism and money-laundering defense.

She has extensive experience in designing, executing and presenting internal investigations before multinational corporations, US Department of Justice (DOJ), Securities & Exchange Commission (SEC) and Department of Defense representatives. "Audrey's extensive experience handling white collar criminal matters on behalf of individuals and multinational companies will further bolster our already strong capabilities to service clients in this vast arena, and we are pleased to welcome her to the firm," said Daniel Masur, partner-in-charge of Mayer Brown's Washington DC office.

Ms. Harris is the most recent addition this year to the firm's White Collar Defense & Compliance group. In March, Laurence Urgenson, former Kirkland partner and DOJ official, also joined Mayer Brown's DC office. "Audrey's high level of achievement in the FCPA and internal investigations space fits perfectly into our strategic expansion of the global white collar practice," said Kelly Kramer, a co-leader of the firm's White Collar Defense & Compliance group.

"I am excited to join Mayer Brown's established and growing global FCPA practice and once again work alongside Larry," said Ms. Harris. "Both the SEC and DOJ remain incredibly focused on the FCPA and I look forward to counseling the firm's multinational clients on compliance and regulatory matters." Ms. Harris writes frequently on white collar defense, FCPA and anti-bribery issues.

She earned a JD, magna cum laude, from Georgetown University Law Center, an MA from Miami University and a BA, summa cum laude, from the University of Central Florida.

ABOUT MAYER BROWN Mayer Brown is a global legal services organization advising clients across the Americas, Asia and Europe. Our presence in the world's leading markets enables us to offer clients access to local market knowledge combined with global reach. We are noted for our commitment to client service and our ability to assist clients with their most complex and demanding legal and business challenges worldwide.

We serve many of the world's largest companies, including a significant proportion of the Fortune 100, FTSE 100, DAX and Hang Seng Index companies and more than half of the world's largest banks. We provide legal services in areas such as banking and finance; corporate and securities; litigation and dispute resolution; antitrust and competition; US Supreme Court and appellate matters; employment and benefits; environmental; financial services regulatory & enforcement; government and global trade; intellectual property; real estate; tax; restructuring, bankruptcy and insolvency; and wealth management.

Visit MayerBrown.com





Advertise your product/service here!