People in The News


< Back
Compliance : Sarbanes Oxley : Auditing
PwC Names Jerry Stone U.S. Compliance Services Leader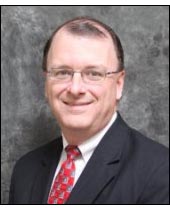 Jerry Stone
U.S. Compliance Services Leader
PWC


PwC US has announced that Jerry Stone, who most recently served as both an executive for a regulated health services organization and a corporate board member, has joined the firm as a Risk Assurance partner.
Stone will lead the U.S. Compliance Services group as part of the firm's recently launched Performance Governance, Risk and Compliance (PGRC) practice. Based in Baltimore, Stone is responsible for providing organizations with innovative solutions to unite value protection and value creation and to reduce risk and support growth. His areas of focus within the practice include corporate, regulatory and conflict minerals compliance, in addition to managed monitoring and testing services.

In this role, Stone will work closely with Brian Schwartz, PwC Performance GRC Practice Leader, in an effort to identify and develop organizations' strategic opportunities while implementing a more effective early-warning system for emerging risk issues. PwC's new offering has consolidated its solutions into a single, holistic platform, reconfiguring resources to focus on how best to assist companies in optimizing and integrating their GRC frameworks across four product areas: Risk Management Services, Compliance Services, Business Continuity Management Services and GRC Technology Enablement Services.

"At PwC, we are committed to investing in resources and talent to further drive our clients' business strategies by addressing the multidirectional business, technical and regulatory changes that are impacting organizations today," said Schwartz. "As an industry veteran, Jerry has honed his expertise in the GRC field and demonstrated his far-reaching capabilities to deliver risk assurance, audit and advisory services to organizations across a variety of highly regulated sectors including healthcare, health insurance, technology and government services. We welcome Jerry in joining our Performance GRC team."

In addition to his VP role in his last position, Stone also led the company's finance, billing/reimbursement, human resources and several operating teams. With 27 years of experience, Stone has also served as a board member of a large Mid-Atlantic insurance company from 2012 through early 2014. Prior to that, Stone was a partner at EY where he oversaw strategic client relationships and key local practice functions as an Assurance and Advisory Business Services partner.

"This is an incredible opportunity to take a broader view of key business risks, leveraging my skills and experience to develop solutions with the greatest impact to meet our clients' needs," said Stone. "The speed of change in today's business environment requires dynamic compliance programs to support business performance. I look forward to working with the talented professionals here at PwC as we collaborate with our clients to increase stakeholder confidence and enhance visibility into interconnected business and compliance requirements across organizations."

Stone received his Bachelor's degree in Business Administration and graduated Suma Cum Laude from Loyola University Maryland. He is a Certified Public Accountant and currently serves on the Accounting Advisory Board of Loyola University Maryland and the Board of the B&O Railroad Museum. Stone received the Baltimore Business Journal CEO/CFO Dream Team Award in 2011 and the Baltimore Smart CEO Magazine Executive Management Award in 2012.

About PwC's Risk Assurance Practice
PwC understands that significant risk is rarely confined to discrete areas within an organization. Rather, most significant risks have a wide-ranging impact across the organization. As a result, PwC's Risk Assurance practice has developed a holistic approach to risk that protects business, facilitates strategic decision making and enhances efficiency. This approach is complemented by the extensive risk and controls technical knowledge and sector-specific experience of its Risk Assurance professionals. The end result is a risk solution tailored to meet the unique needs of clients.





Advertise your product/service here!