News


< Back
Compliance : U.S. Foreign Account Tax Compliance Act (FATCA) : Business Process Management : Reporting
CSC Helps Financial Institutions Comply With FATCA

CSC GATE Helps Financial Institutions Comply with U.S. FATCA and Other Tax Regulations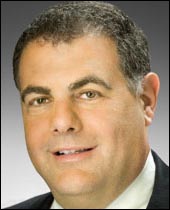 Ray August
VP and General Manager, Financial Services Group
CSC


CSC (NYSE: CSC) has unveiled software and consulting services to help financial institutions comply with the U.S. Foreign Account Tax Compliance Act (FATCA) and other global tax regulations. At the conference for Cordys clients and partners, CSC demonstrated CSC GATE (Global Administration of Tax Enquiries), which uses the Cordys Business Operations Platform to enable its scalable, enterprise tax compliance framework. CSC GATE, initially offered in Europe, provides a cost-effective way to meet FATCA regulations and to rapidly adapt to future tax requirements.
FATCA requires financial institutions around the world to disclose tax-relevant information about their U.S. account-holders and those with U.S. income, to ensure those who are liable to pay taxes in the United States are paying what they owe. Many other governments see the opportunity for additional tax revenue and will likely follow suit for their own nationals, wherever they may reside or wherever they may keep their money and investments.
"Regulatory uncertainty and delays are not stopping financial institutions from investing in regulatory preparedness," according to CEB TowerGroup senior research director Dushyant Shahrawat. "Firms are using regulatory reform as a competitive advantage to differentiate themselves from their competitors."
The CSC GATE rule- and process-driven software framework bridges silos within the clients' legacy estate to categorize affected customer accounts, both existing and new, and calculate the appropriate potential tax withholding. It also generates reporting for governmental, internal and customer stakeholders and is pre-populated with the rules for FATCA compliance. Additional countries' reciprocal tax information exchange agreements can be added as required. CSC GATE is offered in combination with a consulting engagement to determine the best roll-out plan and target operating model.
"With our robust Platform as a Service, CSC GATE can easily operate in the cloud as well as on-premises," said Art Landro, Cordys CEO. "CSC's use of Cordys' Business Operations Platform validates our ability to contribute power and agility as we simplify integration, business process management and application development."
"The global requirement to comply with FATCA presents financial institutions with an opportunity to take a holistic, rule- and process-driven enterprise-wide approach that will simplify their response to this and future tax regulations," said Ray August, vice president and general manager of CSC's Financial Services Group. "The combination of CSC's technology skills and financial services domain expertise with our alliance partner Cordys' flexible Business Operations Platform enables CSC to provide a low-risk, flexible tax regulation compliance capability with long-term value."
Cordys is a global cloud platform software provider that helps businesses move to the cloud quickly and with minimal risk. The Cordys platform combines Platform as a Service, integration, enterprise application development and a complete Business Process Management Suite (BPMS). Global 2000 enterprises choose this analyst-recognised platform to improve their business operations, deliver better customer service and release additional value from existing IT. Service providers implement the platform to leverage cloud business opportunities, create new high value products and services in the cloud and reduce cost while driving innovation. Headquartered in the Netherlands, Cordys has offices in the Americas, EMEA and Asia-Pacific. For more
More than 1,200 major banking, insurance, investment and wealth management, and securities firms rely on CSC's global financial services team to turn their ambitions into realities. With a track record for delivering software, consulting, and IT and business process outsourcing and services at scale, CSC brings a deep understanding of the financial services business and a collaborative culture to one of the industry's most engaged client communities.
CSC is a global leader in providing technology-enabled business solutions and services. Headquartered in Falls Church, Va., CSC has approximately 96,000 employees and reported revenue of $15.8 billion for the 12 months ended June 29, 2012.