News


< Back
Compliance : Foreign Corrupt Practices Act : Legal : Best Practices
Webinar Series to Help Detect and Prevent FCPA Violations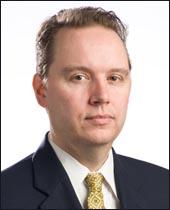 Eric Morehead
Senior Compliance Counsel
Corpedia


Corpedia, an NYSE Euronext Company and the leader in governance, risk and compliance training and advisory services, has announced that, after a huge response to their informational webinar on the recently released guidance, they will host a series of expert led sessions on a variety of topics to help organizations align their current programs.
Since the late 90's, the FCPA has been scrutinized for its lack of clarity and definition. On November 14, 2012, the U.S. Department of Justice and the Securities and Exchange Commission jointly released the comprehensive Foreign Corrupt Practices Act (FCPA) Resource Guide. Further expanding on the FCPA with case studies, the new guidance provides insights to help organizations abide by the law, detect and prevent FCPA violations, and implement effective and creditworthy compliance programs.
"The new guidance reinforces what many of us have been saying for years now: organizations that rely on a "check the box" approach to anti-corruption efforts, but don't consider issues of organizational culture and apply a data-driven risk approach to their programs are not going to be favorably viewed by regulators," says Eric O. Morehead, former Assistant General Counsel to U.S. Sentencing Commission and current Senior Compliance Counsel for Corpedia.
The Corpedia FCPA Expert Webinar Series will include valuable insights around Chapter 5 of the guidance related to governance, risk management, and compliance from top legal experts in the field, contributions from Corporate Board Member around implications for Directors and Board Members and insights from NYSE Euronext specific to how public companies are impacted. This series will dive deeper into the guidance and how Corpedia can help align your current program to suggested best practices. These 20-30 minute webinars are complimentary and will cover the following topics:
Understanding the Current Culture of Ethics and Knowledge of Compliance
Tuesday, January 8 | 1:00 p.m. ET
Recommendations for Aligning to the Federal Sentencing Guidelines (FSG)
Tuesday, January 15 | 1:00 p.m. ET
Gifts and Entertainment (G&E) Policies and Tracking
Tuesday, January 22 | 1:00 p.m. ET
Monitoring the Supply Chain and Identifying Third-Party Risks
Tuesday, January 29 |1:00 p.m. ET
Communicating Compliance Expectations Through Training
Tuesday, February 5 | 1:00 p.m. ET
"In the Guidance the DOJ and SEC, confirmed the risk based approach that many sophisticated companies have historically undertaken to manage compliance. This saber metric, or Moneyball, approach to compliance will challenge companies to look inward and evaluate both internal and external factors to create a program that allocates compliance resources to address the most significant risks - including the FCPA," said Ryan McConnell, Partner with Baker & McKenzie.
Corpedia, an NYSE Euronext Company, offers a variety of innovative and user-friendly compliance and ethics solutions. Developed by experts with years of experience and industry insight, Corpedia's diverse product lines identify and quantify key risks while also providing actionable tools for mitigating and preventing compliance breakdowns. Ranging from e-learning courses that reinforce key concepts through engaging interactions to advisory services that provide insight into compliance best practices, Corpedia's solutions can be tailored to fit each organization.
Complimentary Resources Available from Corpedia:
Watch the Recording: The DOJ and SEC Release Highly Anticipated Guidance on the Foreign Corrupt Practices Act: What does the Guidance Show and What does This Mean for Your Organization, held on November 28, 2012
Complimentary Anti-Corruption Compliance Program Diagnostic performed by Corpedia's Compliance Advisory Services team
Corpedia's FCPA Guidance Info sheet
Recordings of the upcoming FCPA Expert Webinar Series





Advertise your product/service here!