News


< Back
Compliance : International Filings : :
Key International Deadlines: 2013 Calendar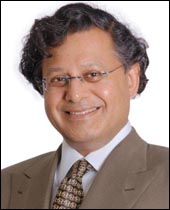 Shan Nair
Co-Founder
Nair and Co.


Nair & Co., a leader in international business expansion services, has released its 2013 International Tax and Compliance Filings Calendar for companies doing business or expanding in Australia, China, France, Germany, India, Japan, Netherlands and the U.K.
The one-page calendar provides finance executives a global view of the tax landscape with a quick reference for filings deadlines for Corporate Income Tax, Payroll Tax, Value Added Tax (VAT), Statutory Accounts, Stock Option Returns, etc.
Nair & Co. provides you with your one-touch outsourced finance, HR, legal and compliance department for your international operations. If you are expanding abroad for the first time or increasing your global footprint, our turnkey solutions help you do so with minimal risk, stress and cost. We support 4000+ client operations in over 56 countries and have core offices in U.K., India, China, U.S., Japan and Singapore. Nair & Co. was named among the top 100 outsourcing services providers in the world by the International Association of Outsourcing Professionals (IAOP).





Advertise your product/service here!