News


< Back
Compliance : Service Contract Act : Administrative Solutions :
CostCommand Assists Government Contractors With Compliance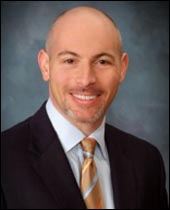 Ron Vance
CEO
CostCommand


WASHINGTON, DC – Government contractors and subcontractors have a new ally in the ongoing struggle to comply with an ever-changing set of federal laws, rules, and regulations while trying to stay competitive enough to keep winning new bids.
Based in Washington, DC, CostCommand is a new consulting practice dedicated exclusively to helping companies that do business with the government understand and manage the regulatory environment, stay current with critical compliance regulations, and keep operational costs under control.
The firm offers a full portfolio of compliance and administrative tools and resources, all geared to helping small and mid-sized contractors conform to the Service Contract Act (SCA) of 1965, a complex piece of legislation that governs the way companies bid for and manage their government contracts. Among these are programs to address the wage determination, record-keeping and reporting requirements mandated under the SCA; SCA-related worker classification and identification services; collective bargaining, and the placement and administration of health and welfare benefits.
CostCommand also offers a broad spectrum of audit, trust development and accounting services, and maintains key contacts in the U.S. Department of Labor to ensure that customers have real-time updates on legislation and compliance issues.
"We really do take a lot of the risk out of the equation," says Ron Vance, CostCommand's chief executive officer. "We store the data and build an accurate audit trail that's readily accessible to our customers whenever the need arises. In effect, we ease the human capital management and compliance burdens in a cost-advantaged way."
The federal government – the world's largest purchaser of goods and services – spent more than $320 billion last year on contracted services provided by some 100,000 companies. With that spending has come an increased emphasis on compliance and closer scrutiny of government contractors.
In fact, the Department of Labor levied more than $400 million dollars in contractor fines in 2011, and roughly 7,000 firms are currently precluded from bidding on government contracts – essentially because of compliance failures.
"Government contractors have to confront some very tough challenges," Vance says. "They might be new to contracting with the government and need help navigating the regulatory maze. Or they might lack the capital and human resources required to ensure compliance on their own. Or, it could simply be a case of the business growing so quickly that they need some help keeping up with the demands."
"The trends are such that the risks for contractors will almost certainly increase over the next decade," he says, "and there's clearly a need for what we can deliver. Ultimately, our goal is to help contractors take control of their costs, manage their existing contracts successfully, protect their overall business – and win more bids."
Based in Washington, DC, CostCommand employs a consultative, customer-specific approach to helping government contractors stay compliant with federal regulations, efficiently and cost-effectively. The company serves small to mid-sized contractors and subcontractors across the country and provides compliance and administrative solutions, analytics and resources tailored to each contractor's particular strategic needs and circumstances. Together, the members of the CostCommand team have worked closely with more than 600 contractors in a variety of major industries over the past two decades.