News


< Back
Compliance : Foreign Corrupt Practices Act : Anti-corruption :
The Red Flag Group and Concur Fight Global GTE Bribery Risk

The Red Flag Group's ComplianceDesktop Technology Platform now integrated with Concur to help clients significantly reduce bribery risk globally.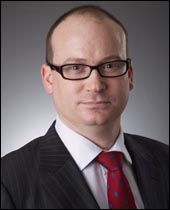 Scott Lane
Chief Executive Officer
The Red Flag Group


The Red Flag Group, a leading anti-corruption compliance consultancy firm, has announced that its ComplianceDesktop Technology Platform is now integrated into the Concur T&E Cloud.
Now companies can seamlessly link ComplianceDesktop's gifts, travel and entertainment (GTE) tracking and approval system with the Concur T&E expense management system, delivering more effective implementation and monitoring of compliance with anti-corruption policies across their global operations.

"Gift-giving and entertainment have come under increased scrutiny due to legislation such as the Foreign Corrupt Practices Act and the UK Anti-Bribery Act. Corporate policies setting out clear limits are becoming commonplace, however, these policies can often be complex and difficult to communicate and monitor across a global workforce," said Scott Lane, Chief Executive Officer of The Red Flag Group. "By integrating the ComplianceDesktop Technology Platform with Concur we allow companies to link together their pre-approval process for all GTE expenses with the Concur expense management system, ensuring they are in compliance with corporate policies and significantly reducing the risk of bribery and corruption."

The integration of the ComplianceDesktop Technology Platform with Concur allows users to:
implement a more efficient process for the pre-approval of gifts, travel and entertainment
enforce monetary value limits across an entire organisation, with the flexibility of varying these by group or region
easily identify any non-compliant requests or expense claims that require further investigation
track all payments in a secure system with a full audit trail for robustcompliance.
"Concur is trusted by thousands of organisations globally – including half of the Fortune 500 – to help them manage all aspects of travel and entertainment spend," said Tim MacDonald, EVP of Platform and Data Services at Concur. "The integrated solution from Concur and The Red Flag Group helps all companies comply with compliance regulations and corporate policies around GTE with one unified audit trail."

The Red Flag Group is a world-leading independent corporate governance and compliance firm, providing competitive advantage to Fortune 1000 companies through its range of advanced compliance and anti-corruption advisory services and technology solutions. The Red Flag Group helps international businesses develop a culture of compliance and provides them with the guidance and structures to implement tailored governance and compliance programmes, wherever they operate. The Red Flag Group has worldwide offices throughout America, Europe, Asia Pacific and the Middle East.

Concur is a leading provider of integrated travel and expense management solutions. Concur's easy-to-use web-based and mobile solutions help companies and their employees control costs and save time. Through Concur's open platform, the travel and expense ecosystem of customers, suppliers, and solution partners can access and extend Concur's T&E cloud. Concur's systems adapt to individual employee preferences and scale to meet the needs of companies from small to large.





Advertise your product/service here!