News


< Back
Compliance : Federal Corrupt Practices Act : Lifecycle Management :
Survey: Proper FCPA Due Diligence is Biggest Challenge

Recent Aravo Survey Shows that Businesses Still Struggling with FCPA Requirements for Third Party Intermediaries (TPI)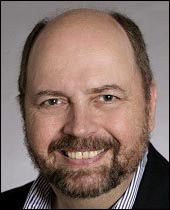 Robert Shecterle
Vice President, Marketing
Aravo Solutions


Aravo Solutions, Inc., a leading provider of cloud-based Supplier Lifecycle Management(SLM) and B2B information and collaboration solutions, recently conducted a survey to evaluate the challenges and practices around managing the requirements of the Federal Corrupt Practices Act (FCPA). Participants included financial, compliance, internal counsel and procurement executives who manage third party intermediaries. The results of the survey show that while government enforcement continues at high levels, many companies struggle with implementing effective FCPA compliance programs and policies.
Exposure to the FCPA, and the business and legal risks of corruption, continues to grow as companies drive their global footprint into new markets and partnerships. FCPA fines and penalties in 2012 alone were $260 million, averaging $22 million per incident, and the pace of SEC and DOJ inquiries shows no signs of abating. FCPA requirements apply to not only a company's employees but also to its agents, contractors, investors and suppliers (TPIs).
As part of its FCPA education and solution deployment efforts, Aravo gathered information from customers, other companies and market experts across industries in an effort to identify the key challenges and approaches that global enterprises are facing in their compliance initiatives. Key findings included:
The number 1 challenge facing companies managing TPIs is determining the appropriate level of due diligence required for each; followed by assessing the TPI's relative risk.
Nearly two-thirds of respondents lack any company-specific definition of TPIs and their relative risk priorities.
Over 60% of respondents either have no uniform timeframe within which to assess TPIs, or take a month or longer to do so.
"In our work with companies implementing FCPA compliance solutions, we regularly see the need for clear, defensible policies and processes upon which to base ongoing practices", says Robert Shecterle, VP-Marketing, Aravo. "Using proven best-in-class FCPA compliance tools, templates and solutions to automate the collection and management of required TPI compliance information can provide the necessary frameworks and significantly accelerate program deployment to reduce regulatory exposure."
The world's best-run businesses utilize Aravo's Cloud-based Supplier Lifecycle Management and business social network solutions to find and manage trading partner relationships, reduce supply chain risk, ensure global regulatory compliance and lower the cost of managing suppliers by up to 72%.
Aravo launched the market's first SIM/SLM solution in 2004 and has been the leading innovator in the space ever since. Customers like General Electric, Accenture, and Boston University rely on Aravo to manage information and processes for over 2 million global suppliers. Aravo is based in San Francisco, with offices in Chicago, Dallas, New York, Portland, Monterrey, Mexico and Ahmedabad, India, and is backed by over $50 million in investment from Cisco Systems, Big Sky Partners, and others.





Advertise your product/service here!