News


< Back
Compliance : HIPPA : Document Management :
Top Priorities: Audit Awareness, Compliance Effectiveness and Training

Increased Regulatory Scrutiny and Audit Volumes Noted as Driving Provider Focus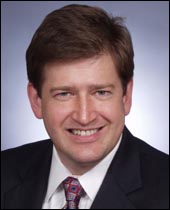 Steve McGraw
CEO
SAI Global Compliance


SAI Global Compliance, a leading provider of governance, risk and compliance (GRC) products, services and technology, including the Compliance 360 software suite, has announced the findings of its 2013 Healthcare Compliance Benchmark Study. With no sign that regulatory attention and audits will lessen this year, healthcare providers continue to cite audit preparedness, the need to demonstrate compliance effectiveness and employee training and awareness as top priorities to bolster their GRC efforts. The benchmark survey included participation of more than 1,000 healthcare compliance professionals.
Demonstrating a continued focus on compliance efforts, 79 percent of participants cited "employee compliance training and education" as a high priority for their compliance programs in 2013, up from 73 percent in 2012. Compliance effectiveness and Medicare RAC audits also remained top priorities to providers this year, with 77 percent and 69 percent of survey participants, respectively, noting these as areas of high priority. With 88 percent of respondents advising that their program budgets will increase or stay the same compared to 2012, providers are ensuring that they can manage key areas of risk.
When asked about the primary drivers of compliance priorities, 82 percent of respondents said the increasing focus and audits from the Centers for Medicare and Medicaid Services (CMS) is one of their primary concerns. With CMS already issuing Compliance Program Guidelines for Medicare Advantage participants and Medicare Prescription Drug Plans, most industry representatives believe it's only a matter of time before CMS issues similar guidelines for providers.
"Healthcare providers are not going to see compliance pressures let up in 2013, and it's important that they manage their programs appropriately, from ensuring they are audit-ready, to managing the data necessary to demonstrate compliance and training personnel to ensure that policies and procedures are followed to avoid costly risks," said Steve McGraw, GRC President, SAI Global Compliance. "While 38 percent of our survey participants indicated that they have already proven their methods to demonstrate compliance effectiveness, through internal or external audits, this still leaves the majority of providers with recognized gaps and risk exposure. In today's regulatory-driven environment, they should be looking for multiple proof points to show they are compliant throughout the organization."
The original Governance, Risk and Compliance (GRC) software solutions born in the cloud, Compliance 360 brings order and efficiency to the complexity of enterprise governance, risk management, compliance and audit management. The Compliance 360 GRC Software Suite includes regulatory compliance software, policy management software, internal audit software, incident management software, ERM software and a wide variety of specialty applications. More than 250,000 professionals every day in financial services, insurance, healthcare, distribution and other regulated industries rely on Compliance 360 applications to help protect their revenues, reputations and brands.
SAI Global Compliance provides organizations with a wide range of governance, risk and compliance (GRC) products, solutions and services that help build organizational integrity and meet overall business objectives. With more than twenty-five years experience and offices in more than 25 countries, SAI Global's solutions include a wide range of GRC products and services including the Compliance 360 GRC Software Suite, best practice Code of Conduct program services and training, compliance and ethics training and awareness, risk and culture assessments, a full range of advisory services, whistleblowing hotline services, regulatory knowledge, policy management, case management, and third party compliance management including automated assessments and workflow.





Advertise your product/service here!