News


< Back
Compliance : Dodd Frank : External Business Conduct Standards :
Integral First to Announce Compliance with EBCS Mid-Mark Requirement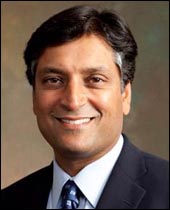 Harpal Sandhu
CEO
Integral Development Corporation


Integral Development Corp., a leading provider of FX trading solutions and services, has announced that it has upgraded its service to facilitate liquidity provider compliance with the two most prominent requirements of the External Business Conduct Standards (EBCS) in time to meet the May 1st deadline.
The rules promulgated by the U.S. Commodity Futures and Trading Commission (CFTC) state that by that date, the Pre-Trade Mid-Market Mark (PTMMM) and the Static Material Economic Terms requirements will go into effect. Integral is the first of any FX solutions provider to proclaim readiness for both.
One of the requirements of CFTC regulation 23.43 mandates that liquidity providers disclose a Pre-Trade Mid-Market Mark prior to trade execution in addition to bid/ask prices. Integral has made the necessary enhancements to all its trading applications.
"We are proud to announce that Integral has the technology solutions in place that enable liquidity providers on FX Grid® to be in compliance; ahead of stated deadlines," said Harpal Sandhu, CEO, Integral Development Corp. "We consider it part of our commitment to customers that we do whatever we can to allow them to conduct their business in a regulatory compliant way without interruption. "
Also an element of the EBCS, liquidity providers are required to publish their respective relevant static material economic terms when offering swap contracts. All Integral services and partner liquidity providers are in compliance ahead of the deadline.
The EBCS is a rule that the CFTC drafted in response to requirements of the Dodd-Frank Wall Street Reform and Consumer Protection Act.
Integral develops and operates FX Grid, a global multi-sided trading network connecting active market participants with all major sources of FX liquidity. Together with FX Inside, its real-time EMS, Integral's products represent the intersection of direct market access and algorithmic trading in the foreign exchange markets. Founded in 1993, Integral maintains development, support, and sales offices in Palo Alto, New York, London, Tokyo, Singapore, Hong Kong, and Bangalore.