News


< Back
Compliance : Dodd Frank : Supply Chain : Supply Chain Financing
Supply-Chain Guarantee Renewed for Citibank Supporting CNH Suppliers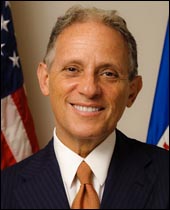 Fred P. Hochberg
Chairman and President
Export Import Bank of the United States


The Export-Import Bank of the United States (Ex-Im Bank) renewed a 90-percent guarantee of a $100 million supply-chain facility for Citibank to purchase invoices that are generated through the sales of goods and services by eligible U.S. suppliers to CNH America LLC (CNH).
The authorization, which is Ex-Im's second renewal of the facility, will support small-business suppliers of CNH by increasing liquidity to fulfill new orders. The facility is being provided under Ex-Im Bank's Supply-Chain Finance Guarantee Program.

"Ex-Im Bank's second renewal of this Citibank facility for CNH suppliers demonstrates our continued support for the small businesses that serve as reliable suppliers of U.S. exporters. This financing enables them to improve cash flow to increase sales and sustain jobs," said Ex-Im Bank Chairman and President Fred P. Hochberg. "We continue to look for new ways to improve the program and tailor it to the unique needs of the companies involved."
Ex-Im's renewal of its supply-chain finance guarantee enables Citibank to extend its purchase of invoices due (accounts receivable) from eligible U.S. suppliers that arise from CNH's purchases of goods and services for the production of exportable farm and construction equipment. This helps qualified CNH suppliers obtain cash more quickly to fulfill new orders.
"Citi is very pleased with our ongoing partnership with CNH and Ex-Im Bank, as evidenced by the recent renewal of the supplier finance program. This facility supports millions of dollars in export sales and enables hundreds of small businesses to access affordable financing while providing an important liquidity management tool for CNH," said John Ahearn, global head of Trade for Global Transaction Services, Citi.
CNH America LLC is a manufacturer of agricultural and construction equipment and a wholly owned subsidiary of CNH Global, N.V. Its North American headquarters is in Burr Ridge, Ill.
"CNH is pleased to participate in the renewal of this unique Ex-Im Bank program as it will continue to help our small and medium-sized suppliers in the United States to fund their business objectives," said CNH President and CEO Richard Tobin.

To participate in the Ex-Im Bank program, approved financial institutions must have an existing supply-chain finance platform. Ex-Im Bank requires that at least 50 percent of the credit provided be extended to suppliers meeting the small-business definition of the Small Business Administration. Additionally, the exported products must meet U.S. content requirements.
Ex-Im Bank is an independent federal agency that creates and maintains U.S. jobs by filling gaps in private export financing at no cost to American taxpayers. In the past five years (from Fiscal Year 2008), Ex-Im Bank has earned for U.S. taxpayers nearly $1.6 billion above the cost of operations. The Bank provides a variety of financing mechanisms, including working capital guarantees, export-credit insurance and financing to help foreign buyers purchase U.S. goods and services.
Ex-Im Bank approved $35.8 billion in total authorizations in FY 2012 – an all-time Ex-Im record. This total includes more than $6.1 billion directly supporting small-business export sales – also an Ex-Im record. Ex-Im Bank's total authorizations are supporting an estimated $50 billion in U.S. export sales and approximately 255,000 American jobs in communities across the country. For more information, visit .