News


< Back
Compliance : Dodd Frank : Supply Chain :
Goldman Sachs Leads a Strategic Financing Round for MetricStream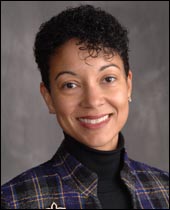 Shellye Archambeau
CEO
MetricStream, Inc.


MetricStream, the market leader in Governance, Risk, and Compliance (GRC) solutions, has completed a strategic financing round led by an affiliate of Goldman, Sachs & Co. (Goldman Sachs).

MetricStream is the leading provider of enterprise-wide software solutions enabling comprehensive and integrated corporate governance, risk management, and regulatory compliance, all of which are critical for driving business performance, protecting reputation and preventing financial loss. With corporations around the world facing increasing regulatory oversight and growing operational complexities, management teams and Boards of Directors are increasingly focused on measuring and mitigating a variety of risks.

"MetricStream's proprietary GRC Platform uniquely positions us to offer the most comprehensive and integrated set of GRC applications, with the potential to deliver value to enterprises of all sizes and across all industries," said Shellye Archambeau, Chief Executive Officer at MetricStream. "This strategic investment led by Goldman Sachs will further enable us to accelerate our innovation and market leadership."

"We appreciate the strategic investment from Goldman Sachs to help extend MetricStream's leadership in GRC," said Gunjan Sinha, Executive Chairman of MetricStream.

"We have been very impressed by Gunjan, Shellye and the entire MetricStream team. They have a broad GRC vision which is delivered through their extensive product suite," said David Campbell, VP in the Merchant Banking Division of Goldman Sachs. He continued, "GRC is a core part of every business today and we are pleased to have MetricStream in our portfolio."

MetricStream is a market leader in Enterprise-wide Governance, Risk, Compliance (GRC) and Quality Management Solutions for global corporations. MetricStream solutions are used by leading corporations such as UBS, P&G, Constellation Energy, Pfizer, Philips, BAE Systems, Twitter, SanDisk, Cummins and Sonic Automotive in diverse industries such as Financial Services, Healthcare, Life Sciences, Energy and Utilities, Food, Retail, CPG, Government, Hi-tech and Manufacturing to manage their risk management programs, quality processes, regulatory and industry-mandated compliance and corporate governance initiatives, as well as several million compliance professionals worldwide via the www.ComplianceOnline.com portal. MetricStream is headquartered in Palo Alto, California.





Advertise your product/service here!