News


< Back
Compliance : Dodd Frank : Supply Chain :
BWise Offers Vendor Risk Management Solution as Supply Chain Risks Increase

BWise Vendor Risk Management (VRM) supports the creation and operation of the end-to-end VRM process for the entire vendor and supply chain portfolio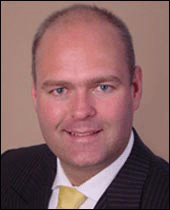 Robert Pijselman
CEO
BWise


BWise, a NASDAQ OMX company and the leading provider of Enterprise Governance, Risk management and Compliance (eGRC) software, has announced the new BWise Vendor Risk Management (VRM) solution to manage vendor and supply-chain risk. This system is fully integrated with its independent, analyst-recognized GRC Platform.
"Increasing reliance on vendors and intricacies in the supply chain has brought vendor risk management to the forefront of risk management for businesses," said Robert Pijselman, BWise CEO. "Vendor relationships and the risks associated with their business practices can now have profound implications for enterprises."
BWise VRM supports the creation and operation of the end-to-end VRM process for the entire vendor and supply chain portfolio. BWise VRM fosters the integration of enterprise and business unit controls, such as a centralized vendor database, contract management, issue and incident management and reputational risks. The solution also manages individual vendors throughout their lifecycle, including vendor evaluations, contract management and continuous vendor assessments. In addition, BWise VRM supports controlled vendor off-boarding, a pivotal but often neglected capability by other software vendors.
An evolving trend shows many enterprises seeking new efficiencies to produce stronger results—this includes their value chain, which often relies on outbound supply chains, making pertinent vendors critical in day-to-day operations. In addition, risks beyond the vendor's direct control, such as natural disasters, currency fluctuations, global economics and politics or global economic volatility, increase the necessity for tight controls. These factors, coupled with reputational concerns related to corruption, fraud and anti-money laundering regulations such as the Conflict Minerals Regulatory Statute and the Foreign Corrupt Practices Act (FCPA), has underscored the necessity for a robust approach to VRM.
"Vendor actions that may potentially negatively impact brand equity are receiving attention from the board room. With the integrated VRM solution from BWise an enterprise can track, measure and manage not only risks related to its supply chain, but also reputational risks associated with each individual vendor," added Mr. Pijselman. "As a result, outbound supply chain risks are made transparent, so organizations can comply with reporting requirements and efficiently provide deeper business intelligence activities on these risks when required. Moreover, with VRM integrated into the enterprise GRC solution of BWise, comprehensive analysis and control of these risks can be factored into the overall company's risk assessment."
BWise, a NASDAQ OMX company, is a global leader in Enterprise Governance, Risk Management and Compliance (GRC) software. Based on a strong heritage in business process management, the BWise® GRC platform provides companies with highly-rated, proven software solutions for Risk Management, Internal Control, Internal Audit, Compliance & Policy Management, IT GRC and Sustainability Performance Management.
BWise's end-to-end solutions support an organization's ability to understand, track, measure, and manage key organizational risks. BWise helps companies truly be in control by balancing performance with their financial and reputational risks, improving corporate accountability, increasing financial, strategic and operating efficiencies. Using BWise, organizations are able to efficiently comply with anti-corruption regulations like FCPA and the UK Bribery Act, the Sarbanes-Oxley Act, European Corporate Governance Codes, ISAE3402/SAS-70, PCI-DSS, Solvency II, Basel II and III, Dodd-Frank, ISO-standards, and many more.
BWise sales, service and support offices around the globe provide for the GRC needs of hundreds of clients, including: adidas, AEGON, Ahold, AngloGold Ashanti, Connexxion, Health Alliance Plan (HAP) of Michigan, LeapFrog, Liebherr, Marathon Oil, Southern Company, Swiss Life, and Transcontinental.





Advertise your product/service here!