News


< Back
Compliance : Accounting : Audit :
OMS National Insurance Company Chooses Accenture to Meet Business Transformation Goals

Insurer to deploy Accenture Property & Casualty (P&C) Insurance software to modernize and simplify business processes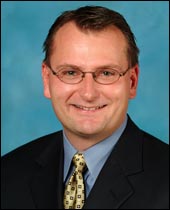 Michael A. Jackowski
Global Managing Director, Software for P&C insurance
Accenture


Accenture (NYSE: ACN) has been chosen by OMS National Insurance Company (OMSNIC), a leading provider of professional liability insurance, to support the company's business transformation goals through a revamp of its policy, billing and claims software. OMS National Insurance has selected the Accenture Property & Casualty (P&C) Insurance Suite, including Policy Administration, Billing and Claim Components software in order to create a single integrated solution for rating, quoting, underwriting, billing, claims administration and policy lifecycle support.
By using the full Accenture P&C Insurance suite of software, OMSNIC will be able to better support policyholders, independent agents and home office professionals. The flexibility of Accenture Duck Creek Policy Administration allows for rapid changes in policy pricing in response to changes in the market, helping the insurer remain competitive. The software also automates quote processing for increased operational efficiency. Additionally, Accenture Duck Creek Billing and Accenture Claim Components will help to enhance OMS's customer service and retention by providing centralized management for all billing, and improved control of all claims costs without adding complexity to existing processes.
"We chose Accenture Duck Creek software because their architecture best supports our business processes and data driven exception-based processing objectives," said Peggy Klein, VP of Information Technology, OMSNIC. "The full functionality of this complete suite provides a better customer experience through faster quoting, simplified policy issuance, streamlined policy lifecycle support, and improved claims monitoring."
"As a medical professional liability insurance provider, OMSNIC understands that quick reactions and customer satisfaction are key to success," said Michael A. Jackowski, global managing director of Accenture Software for P&C insurance. "The implementation of the entire Accenture Duck Creek suite will create a flexible, configurable solution that supports OMS's business goals by lowering operational costs and increasing speed to market."
Accenture's award-winning policy and claims software offers carriers an integrated suite of software with modules that can be implemented individually or as part of a broader migration strategy. The combined software helps insurers of all sizes to benefit from a flexible suite of property & casualty (P&C) software to configure products, transact lines of business and process claims.
OMSNIC specializes in writing professional liability insurance for oral and maxillofacial surgeons (OMS). Owned and operated by its policyholders, OMSNIC is the leading professional liability carrier for OMS, with a proven track record of policyholder satisfaction. OMSNIC's comprehensive risk management program educates OMS and their staff in techniques that enhance patient care.
Accenture is a global management consulting, technology services and outsourcing company, with approximately 261,000 people serving clients in more than 120 countries. Combining unparalleled experience, comprehensive capabilities across all industries and business functions, and extensive research on the world's most successful companies, Accenture collaborates with clients to help them become high-performance businesses and governments. The company generated net revenues of US$27.9 billion for the fiscal year ended Aug. 31, 2012.
Accenture Software combines deep technology acumen with industry knowledge to develop differentiated software products. It offers innovative software-based solutions to enable organizations to meet their business goals and achieve high performance. Accenture's P&C insurance software is part of Accenture Property & Casualty Insurance Services. By applying its extensive industry knowledge to continuously enhance its software, Accenture helps insurers reduce operating costs, and drive growth through better customer interaction and product innovation.