News


< Back
Compliance : HIPPA : Document Management : Security
Axion Health's HIPAA and NIST-Compliance Provides Peace of Mind with Secure Data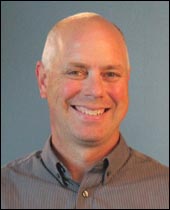 Brad Sather
Director of Technology
Axion Health


With recent news of the Omnibus Ruling for HIPAA, more organizations will likely pay closer attention to protecting personal health information (PHI) or suffer the consequence. This could also be a good time for businesses to consider complying with the standards from the National Institute of Standards and Technology (NIST).
Axion Health, a SaaS company who provides web-based software for managing the health and safety of employees, has achieved both HIPAA and NIST-compliance. With the Department of Energy and other high profile customers, Axion Health takes security very seriously. This dedication to exceptional standards involves ongoing external audits, third party validations, and a complete disaster recovery plan including logs, archives and back up procedures.
Axion Health ensures your data is safe. Brad Sather, Director of Technology, is proud to report, "Axion Health has never lost data and has always been able to track exactly who accessed any data in question." Although rarely approached, the ReadySet 4 platform can quickly produce answers when needed. "You can never be too ready," added Sather.
As mobile devices become mainstream in health and safety management, security is a top priority. Axion Health's flagship product, ReadySet 4, is supported on any device from iPads to tablets to smartphones. With role-based access through self-service portals, surveys are filled out online, charting is completed electronically at any location, and reporting is automated. ReadySet 4 has security controls in place to protect PHI no matter what and where it is accessed.
Consistent with creating the industry's only 100% paperless platform and first employee portal within an electronic health record (EHR), Axion Health continues to be ahead of the curve anticipating the latest in healthcare technology and protecting its customers' data.
Axion Health provides employee health, occupational health, medical surveillance, and emergency preparedness software for health systems, industry, education, and government agencies. Axion Health's ReadySet 4 is a mobile friendly, Web-based solution that is easy to use, Internet-accessible, NIST and HIPAA-compliant, and 100% paperless. The solution also offers robust integrations with clinical, HR, information and regulatory systems.





Advertise your product/service here!