News


< Back
Compliance : Foreign Corrupt Practices Act : Anti-corruption :
Partnership to to Integrate FCPA-Focused Transaction Monitoring

Solution supports Department of Justice guidance by holistically addressing FCPA risk identification and mitigation.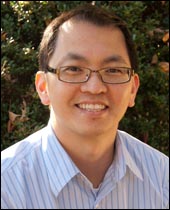 Jimmy Lin
VP of Product Management and Corporate Development
The Network


The Network, Inc., a leading provider of governance, risk and compliance (GRC) solutions, and Oversight Systems, a pioneering transaction analysis software company, have announced a technology partnership to jointly develop solutions to break down traditional silos of compliance-related data and holistically address FCPA compliance via integrated transaction monitoring, the first such integration of its kind in the industry.
With the recently updated FCPA guidelines, transaction monitoring has received greater scrutiny as a best practice for a complete compliance program, using compliance data to help close the loop on FCPA risk identification and mitigation activities. The solutions collaboratively developed by The Network and Oversight Systems will allow organizations to integrate results from transaction monitoring into their ethics and compliance strategies and provide greater insight into the effectiveness of a corporate compliance program.
Focusing on best practices for FCPA compliance, the partnership will combine Oversight Systems' transaction monitoring and analysis technology with The Network's Integrated GRC Suite and Reporting & Analytics Platform to identify and remediate suspicious activities that could be in conflict with the FCPA. The internal auditing and compliance functions within an organization can then use that data to review the compliance score of individual employees, in terms of policy attestations, training, incidents, investigations, risk assessments, etc.
"Our transaction analysis capabilities monitor the breadth of activity that can expose FCPA risk," said Patrick Taylor, CEO of Oversight Systems. "To date, Oversight has saved customers millions of dollars through payments monitoring alone. Identifying suspect behavior related to vendor payments or vendors on lists maintained by the Office of Foreign Assets Control (OFAC) provides a solid foundation to monitor for FCPA compliance."
With the innovation of seamless integration points between transaction monitoring, auditing and compliance management, the jointly developed solutions will be targeted toward organizational areas at higher risk of FCPA violations, including sales, finance, third party, global transactions, and travel and entertainment.
"Through transaction monitoring, an organization can build a 'suspicion index' for a particular individual or location," said Jimmy Lin, Vice President of Product Management and Corporate Development at The Network. "As the index rises, The Network's solutions help close the loop by providing an integrated view of the individual's compliance profile. At the same time, individuals or locations with exceptionally low compliance profiles can inform transaction monitoring strategies to identify suspicious financial activities."
Lin continued: "As a result of our partnership, organizations will be able to identify FCPA policy non-compliance and develop remediation tactics to more effectively address FCPA risk. This provides the most comprehensive approach to meeting the latest FCPA guidelines in creating a risk-based, effective compliance program."
The Network is a leading provider of integrated governance, risk and compliance (GRC) solutions that allow organizations to create better workplaces and ethical cultures. The Network's Integrated GRC Suite, recognized as the "Apple of GRC" by GRC 20/20, is the first natively integrated enterprise GRC software platform in the compliance industry. The Suite was built to leverage the way employees retain and apply ethics and compliance information and helps companies prevent, detect and remediate non-compliance and unethical conduct. A SaaS-based technology solution, the Suite integrates policy management, training and communications, code of conduct, surveys and assessments and case management, all on a reporting and analytics platform. Originally established as the first whistleblower hotline provider in 1982, The Network serves thousands of organizations in every industry, including nearly half of the Fortune 500.
An innovative data analysis software company, Oversight Systems acts as a virtual data analyst, transforming big data into targeted, actionable insights for enterprises and government agencies. The Oversight Operational Analysis Platform acquires data from multiple sources, including ERP systems and external and unstructured data, and precisely applies predictive analytics and transaction monitoring via evidential reasoning analysis to deliver insights and drive action at the front lines for better decisions. Based on its platform, Oversight provides operational analysis point solutions designed to target specific areas of risk and opportunity, including corruption, fraud, payment/billing errors, customer retention and revenue management. Oversight's platform is newly available for consultants and other third parties to develop and deploy their own expertise. An SAP and Oracle partner, Oversight customers include leading Fortune Global 500 companies and government agencies.





Advertise your product/service here!