News


< Back
Compliance : Currency and Foreign Transactions Reporting Act : Anti-Money Laundering :
Capital Bank to Fight Money Laundering with SAS

SAS Anti-Money Laundering helps bank optimize investigations, key security processes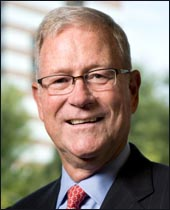 Gene Taylor
Chairman and Chief Executive Officer
Capital Bank


To continue its commitment to building a state-of-the-art infrastructure, Capital Bank, a wholly owned subsidiary of Capital Bank Financial Corp. (Nasdaq: CBF), has turned to business analytics leader SAS for an integrated anti-money laundering (AML) solution to more effectively help it identify and investigate suspicious activities. SAS Anti-Money Laundering dramatically reduces the time it takes to provide business analysts relevant information that improves investigations.
"Our current compliance systems have served us well, but we strive to be best-in-class with regard to regulatory compliance and believe that SAS provides the clearest technical path to get there," said Gene Taylor, Chairman and Chief Executive Officer of Capital Bank.
Capital Bank needed a solution that could support the growth strategy of a midsized Southeast US regional bank while maintaining an operating strategy of knowing and understanding its clients.
"With SAS, Capital Bank expects to benefit from more efficient and effective risk management capabilities and the opportunity to optimize our Bank Secrecy Act (BSA)/AML processes, limiting and controlling risk in this key area as we grow," said Taylor.
SAS Anti-Money Laundering is part of the SAS Financial Crimes Suite, a technology infrastructure for preventing, detecting and managing financial crimes across lines of business within today's banks. SAS Financial Crimes Suite offers a common analytics platform and module-based solutions that promote solid protection against financial crimes by improving detection and prevention.
With approximately $7.1 billion in total assets as of March 31, 2013, and more than 1,600 employees, Capital Bank offers a broad range of financial services and operates 164 branches in Florida, North Carolina, South Carolina, Tennessee and Virginia. More information on Capital Bank is available at capitalbank-us.com.
SAS is the leader in business analytics software and services, and the largest independent vendor in the business intelligence market. SAS helps customers at more than 65,000 sites improve performance and deliver value by making better decisions faster.