News


< Back
Compliance : U.S .Drug Quality and Security Act : Patient Safety :
rfXcel to Meet China Anti-Counterfeiting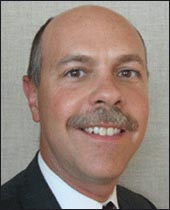 Glenn Abood
Chief Executive Officer
rfXcel


rfXcel, a leading cloud provider of product serialization, traceability and compliance solutions, announces that SciClone Pharmaceuticals, Inc. (NASDAQ: SCLN), a US-based, specialty pharmaceutical company with a substantial commercial business in China, has selected rfXcel Traceability System (rTS) to meet its China product compliance needs and further advance its ongoing efforts to minimize counterfeiting of its proprietary products in China.
rfXcel delivers the most complete and flexible cloud solution for life sciences companies seeking to comply with patient safety regulations across the globe including the US Drug Quality and Security Act (DQSA), and those in China, Brazil, India, Argentina, Turkey, Europe and others. rfXcel is seeing strong demand for its compliance solutions with acceleration in customer wins and competitive replacements. Just in the last few weeks, 6 new customers selected rfXcel for China and DQSA compliance, raising the number of compliance customers to over 60, including many well-known industry names.
rfXcel Traceability System is a fully automated, on-demand, cloud application with out-of-the box functionality to meet all of the country-specific requirements, including: obtaining serial numbers from a central source; handling serialization at all package levels; providing product traceability from ingredients to finished goods and from manufacturing to dispensing; producing transaction reports on drug movements to trading partners; and support for government reporting. rTS is a highly flexible and configurable system that is easy to implement, manage, use and change as regulations evolve. rTS is hosted in a private cloud that can be fully validated by customers to meet their regulatory needs.
"Compliance with all applicable regulatory requirements to commercialize pharmaceutical products in China, as well as to protect patients from counterfeit materials, is among SciClone's highest corporate priorities," said Friedhelm Blobel, Ph.D., SciClone's Chief Executive Officer. "Ensuring that our ZADAXIN product is appropriately serialized, tracked and traced throughout our supply chain, so that the right product reaches the right geographic destination, and that our practices are compliant with all China Food and Drug Administration (CFDA) requirements, necessitates implementing a sophisticated serialization and traceability solution. We chose rfXcel's rTS system based on its rich functionality, data accuracy, and ease of integration with our existing systems and within our supply chain, using rfXchangeTM. We believe that their Private Cloud technology provides us with the benefits of Cloud computing and enables us to exercise the control over our processes and scheduling that we require today, with the potential to expand rTS to our entire product portfolio in the future."
rfXcel's verified event network, rfXchange, provides 'plug-n-play' capabilities for instant connectivity to thousands of trading partner locations already sharing information on the exchange. It provides seamless integration of new trading partners, regardless of data formats and communication protocols used. rfXchange has robust event verification, data mapping and data translation capabilities including support for complex data workflows with alerts on errors, to ensure high data accuracy.
"We are very pleased that SciClone has chosen to partner with us for China compliance and their patient safety initiatives. Compliance with drug tracking regulations around the world and counterfeit avoidance are critical business issues for global pharmaceutical companies. The pharmaceutical supply chain is complex. There is a lot of variation in compliance requirements from country to country, and existing enterprise systems are not keeping up. Products and raw materials pass multiple times between trading partners before they make it to the customer. Without a sophisticated product traceability solution like rTS, it is not easy to determine where a product or its ingredients originated or if was handled by an unauthorized trading partner," said Glenn Abood, rfXcel's Chief Executive Officer. "Companies find rTS very attractive, as it is purpose-built to handle all of the complexity around compliance and counterfeit avoidance in an efficient and cost-effective way. In addition, our compliance guarantee gives customers the peace of mind that they will have the features necessary to comply with the latest regulations."
rfXcel Corporation, founded in 2003, is headquartered in San Ramon, CA. rfXcel is a pioneer in Product Serialization, Traceability and Compliance, Cloud Solutions for the Life Sciences, Food and Beverage industries. Leading manufacturers, distributors, packagers and retailers use rfXcel Traceability System (rTS) for complete traceability of raw materials, ingredients and finished goods across the supply chain, to meet government drug tracking regulations worldwide including the US Drug Quality and Security Act (DQSA), and those in China, Brazil, India, Argentina, Turkey, Europe and others, and also to increase market share, profitability and product safety through enhanced supply chain visibility. rfXcel's Verified Event Network, rfXchange, provides flexible integration with high data accuracy, for sharing compliance and traceability information with thousands of trading partner locations. rfXcel is a certified SAP and GS1 (EPCglobal) partner, and its solutions are HIPAA compliant and can be fully validated to meet the customer's regulatory needs. The rfXcel management team and board are comprised of industry experts that come directly from the life sciences, technology and consumer goods industries with deep expertise in Supply Chain, Data Management, ERP and Systems Integration.
SciClone Pharmaceuticals is a revenue-generating, specialty pharmaceutical company with a substantial commercial business in China and a product portfolio spanning major therapeutic markets including oncology, infectious diseases and cardiovascular disorders. SciClone's proprietary lead product, ZADAXIN (thymalfasin), is approved in over 30 countries and may be used for the treatment of hepatitis B (HBV), hepatitis C (HCV), and certain cancers, and as a vaccine adjuvant, according to the local regulatory approvals. Through its promotion business with pharmaceutical partners, SciClone markets multiple branded products in China which are therapeutically differentiated. The Company has successfully in-licensed products with the potential to become future market leaders and to drive the Company's long-term growth. SciClone is a publicly-held corporation based in Foster City, California, and trades on the NASDAQ Global Select Market under the symbol SCLN.





Advertise your product/service here!