News


< Back
Compliance : Sustainability : RoHS Directive :
Agilent Supports 10GBASE-KR/40GBASE-KR4 Compliance Testing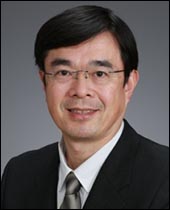 Akira Nukiyama
VP and General Manager, Component Test Division
Agilent Technologies


Agilent Technologies Inc. (NYSE: A) has announced the availability of its Method of Implementation (MOI) document for 10GBASE-KR/40GBASE-KR4 backplane Ethernet interconnect and transmitter/receiver impedance testing using the ENA Series network analyzer's enhanced time domain analysis option (E5071C-TDR).

High-speed data applications such as cloud computing are connected to the network via the IEEE 802.3ap Ethernet backplane. To verify compliance, components must be tested in accordance with this specification. Agilent's MOIs ease this process by providing engineers with a measurement guide of procedures that support compliance testing for each high-speed communication standard. Using the 10GBASE-KR and 40GBASE-KR4 MOIs and state files, engineers can now more efficiently perform compliance tests to the 10GBASE-KR and 40GBASE-KR4 standards with the E5071C-TDR.

"We currently offer MOIs for many high-speed digital applications, such as HDMI, MIPI and 100BASE-TX/10GBASE-T Ethernet," said Akira Nukiyama, vice president and general manager, Agilent's Component Test Division. "Our recent addition of MOIs for the 10GBASE-KR and 40GBASE-KR4 standards further reinforces our commitment to provide our customers the capabilities they need to address their high-speed measurement challenges."

About Agilent Technologies

Agilent Technologies Inc. (NYSE: A) is the world's premier measurement company and a technology leader in chemical analysis, life sciences, diagnostics, electronics and communications. The company's 20,600 employees serve customers in more than 100 countries. Agilent had revenues of $6.8 billion in fiscal 2013. Information about Agilent is available at www.agilent.com

On Sept. 19, 2013, Agilent announced plans to separate into two publicly traded companies through a tax-free spinoff of its electronic measurement business. The new company is named Keysight Technologies, Inc. The separation is expected to be completed in early November 2014.








Advertise your product/service here!