News


< Back
Compliance : Accounting : Audit :
Better Address Company Risk

The firm's complementary areas of expertise in technology and auditing enable SecurEcom to support internal audit vice-presidents and offer technical training on system security auditing.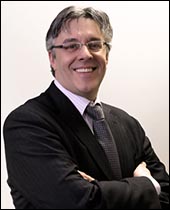 Alain Scherrer
President
SecurEcom Consulting Services


SecurEcom Consulting Services, a firm that specializes in managing risks related to information technology security, is expanding its involvement with internal audit groups. With its in-depth experience and complementary areas of expertise, the Montreal firm is positioning itself as a strategic, tactical and operational partner of choice. Internal audit vice-presidents and professionals can thus benefit from its high quality know-how, enabling them to better address their company's risks and prioritize such risks based on business issues.
SecurEcom frequently consults with internal audit vice-presidents in the planning and execution of their annual plans by helping them determine what issues need to be covered and at what level. SecurEcom's auditing experience coupled with its technological expertise offers clients a valuable outsider's view that takes into account the company's reality, environment and priorities. The exercise takes the form of successively addressing business needs, business processes, risks, transactions and systems in order to pinpoint important elements needing to be audited throughout the year.
SecurEcom's expertise is also available to internal audit professionals through training, designed to help them better identify information and infrastructure security issues and interpret intrusion test results in order to highlight the biggest risks. This training helps stakeholders extract the most important information from often voluminous reports and determine which elements they need to focus on. It also helps them to effectively improve the security of their technological environment.
"Our involvement with internal audit groups is growing naturally given our wealth of expertise and experience with well-known accounting firms and large IT organizations," said Alain Scherrer, President of SecurEcom Consulting Services. "Our complementary areas of expertise mean we can speak the same language as our clients while applying our technological know-how. Clients view this as a valuable quality."
About SecurEcom Consulting Services
SecurEcom Consulting Services is a firm specializing in managing risks related to information technology security. It supports organizations by offering high quality services aimed at protecting their technological infrastructures, data and applications. The firm offers specialized expertise in information security and complementary IT services, providing a global vision of the business objectives and needs of organizations of all sizes.

To learn more, visit: http://www.securecom.ca.