News


< Back
Compliance : ESG Factors : :
GENIVI 5.0 Compliance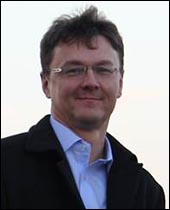 Georg Doll
Vice President of Automotive Solutions
Wind River


Wind River, a world leader in delivering software for intelligent connected systems, has enhanced Wind River Platform for Infotainment to be compliant to the GENIVI® Compliance 5.0 specification. Additional updates to Platform for Infotainment include availability on new reference hardware and work with ecosystem collaborators to further grow capabilities such as enhanced data connectivity.
By using Platform for Infotainment, customers can quickly build a GENIVI-compliant automotive in-vehicle infotainment (IVI) platform. Drawing from decades of automotive expertise and industry leading open source leadership, Wind River can help teams overcome the complexity of creating IVI systems that meet evolving industry needs. Additional updates to Platform for Infotainment include the following:
Availability on new reference hardware for the Renesas R-Car H2/M2 and NVIDIA Tegra K1 system-on-chips (SoCs) for next-generation, high-end IVI and information systems targeting visual computing applications in areas such as automotive navigation, IVI, and driver assist systems; the additional hardware support joins the platform's existing support for the latest Intel® Atom™ SoCs
Integration with Tuxera file system solutions, ensuring fully interoperable data connectivity and plug-and-play interoperability with externally brought-in data storage, and fail-safe design protecting against lost user content during plug-off or a power drop
User interface and graphical development enhancements and Wayland/Weston enablement
Wind River has also developed proof-of-concepts that consolidate digital cluster displays and an IVI system onto a single architecture or electronic control unit (ECU). As automotive systems become more sophisticated, the number of ECUs and their complexity is also rising. The Wind River ECU consolidation proof-of-concept not only demonstrates space and power savings but also reduces complexity by moving integration efforts from hardware to software. This approach creates an opportunity to consolidate more of the software-driven functions onto fewer but more powerful hardware platforms.
"As automotive systems become more complex in order to keep up with evolving demands and requirements, software is increasingly playing a more significant role," said Georg Doll, vice president of automotive solutions at Wind River. "With new challenges stemming from movements like the Internet of Things and rising connectivity in cars, there is a growing need to find experts like Wind River who possess deep software and integration expertise. Few companies have the mix of automotive, embedded, and open source software experience and industry relationships to successfully guide customers through today's complex projects."
The GENIVI-compliant Wind River Platform for Infotainment is an automotive IVI software platform based on the Yocto Project open source development infrastructure. The platform includes reference boards, accompanied by integrated software development and test tools, along with Yocto Project toolchain components. Being Yocto Project Compatible allows for greater cross-platform compatibility and component interoperability, and helps developers utilize open source for its capability for rapid innovation.
In addition to Platform for Infotainment, the Wind River automotive portfolio also includes expert system integration services, multimedia, and connectivity; technologies such as iOS connectivity, fastboot, Audio Video Bridging (AVB) Android, GENIVI expertise and solutions, Tizen integration services, Security Profile for Wind River Linux, and VxWorks®; and tools such as Wind River Diab Compiler, Wind River Simics® simulation, and virtualization technologies. This diverse expertise and comprehensive portfolio allows Wind River to support the auto industry in almost any project, from infotainment and telematics to digital cluster display projects.
More information about Wind River automotive technologies can be found at http://tinyurl.com/pfi052014.
About Wind River
Wind River, a wholly owned subsidiary of Intel® Corporation (NASDAQ: INTC), is a world leader in delivering software for intelligent connected systems. The company has been pioneering computing inside embedded devices since 1981, and its technology is found in more than 1 billion products. Wind River offers the industry's most comprehensive embedded software portfolio, supported by world-class global professional services and support, and a broad partner ecosystem. Wind River delivers the technology and expertise that enables the innovation and deployment of safe, secure, and reliable intelligent systems.

To learn more, visit Wind River at www.windriver.com.





Advertise your product/service here!