News


< Back
Compliance : PCI Security : Data Security Standard PCI DSS :
Fraud Index Report To Monitor Global Online Payment Scams

Inaugural Fraud Index Report Finds You Can Trust Scandinavians and Book Buyers; Be Wary of Indonesian and Cable TV Buyers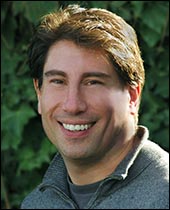 Daniel Greenberg
Acting Chief Marketing Officer
2Checkout


2Checkout, a leading global online payments provider, has released their inaugural quarterly Fraud Index report. The study of online payments fraud is based on a worldwide sample of approximately one million payment transactions tracked each quarter.
Among the report findings:
The highest percentage of fraud occurs with the highest-priced goods. Think sophisticated jewel thieves. Transaction values over $400 exhibit fraud rates 35% higher than average.
By product category, the highest global fraud rates involve cable, satellite and pay television, demonstrating more than 4 times the average fraud rate.
Home furnishings, needlework products, and books experience the lowest fraud rates by product category, with one tenth of the average fraud rate.
Geographically, the lowest fraud rates in the world are found in the Nordic countries (Denmark, Finland, Norway) and Belgium; the highest are in Indonesia, Pakistan and Romania. Rates between high fraud and low fraud countries can vary by as much as 1000%.
"As merchants seek sales growth by expanding internationally and selling into emerging growth markets, they will encounter fraud. I won't hazard a guess as to why pay TV and Indonesian purchases are so rife with fraud, but fortunately there are ways to detect it before damage is done," said Daniel Greenberg, acting chief marketing officer for 2Checkout. "While most payments vendors simply check CVV codes, we have 300-plus heuristics and some clever network intelligence to actively monitor and stop fraudulent transactions before they occur. This has provided us with some unique insights into the market. We wanted to share these with the public so that others may benefit."
As part of its Fraud Index monitoring activity, 2Checkout uses a sophisticated tiered defense system that automatically flags fraudulent purchase activity at the point of sale. 2Checkout sits between the buyer and seller and is able to intercept fraudulent transactions before they cause financial harm to the seller.
Methodology
2Checkout's quarterly fraud data is gathered from a worldwide sample of approximately one million online transactions. 2Checkout identifies fraudulent activity in real-time using proprietary technology that combines direct observation, network-level intelligence, and 300+ system heuristics that evaluate every transaction to verify it.
The 2Checkout Fraud Index scores are calculated by first determining a 'fraud rate' – as derived by dividing the number of fraud incidents by the total number of transactions. The average fraud rate worldwide is set equal to 100, and all other fraud rates are normalized to this index. Therefore, a country with a Fraud Index of 200 is considered to be twice as risky as the average. The Fraud Index data is then cross-tabulated against buyer characteristics such as credit card type, billing address, IP address, email domain and transactional characteristics such as currency, purchase type, and transaction value.
About 2Checkout
A worldwide leader in payment services, 2Checkout maximizes online sales conversions by giving global buyers localized payment options. Trusted by over 50,000 merchants, 2Checkout supports transactions in 196 countries through 8 payment methods, 26 currencies, and 15 languages, forming one of the leading processors of online transactions in the world. The service is simple to implement, including a pre-integrated payment gateway, a merchant account, PCI compliance, international fraud prevention, and easy integration for more than 100 of the most popular shopping carts.





Advertise your product/service here!