News


< Back
Compliance : PCI Security : Data Security Standard PCI DSS : Audit
Tenable Network Security Validated for PCI DSS 3.0 for VMware

Company's Real-Time Vulnerability, Threat and Compliance Management Solutions Validated by Coalfire for Maintaining Compliance for VMware Infrastructure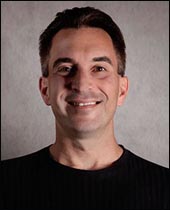 Ron Gula
CEO and Co-Founder
Tenable Network Security


Tenable Network Security, Inc., the leader in real-time vulnerability, threat and compliance management, has announced their network security solutions have been validated by Coalfire for use in VMware environments according to Payment Card Industry Data Security Standard (PCI DSS) version 3.0, the latest version of the standard.

"We are proud to have worked with Coalfire to receive this validation for PCI DSS 3.0 compliance monitoring of VMware's environments and look forward to continuing to be at the forefront of innovation."

All organizations that transmit, process, or store payment card data must comply with PCI DSS 3.0 requirements by Jan 1, 2015. The Tenable validation by Coalfire gives companies the opportunity to take full advantage of virtualization technologies while maintaining the security controls and addressing the latest compliance validation obligations. Coalfire is a VMware partner and a certified Qualified Security Assessor and Payment Application QSA company.

The Coalfire validation applies to all Tenable products including Nessus®, Nessus® Enterprise, Nessus® Enterprise Cloud, Passive Vulnerability Scanner™ (PVS), SecurityCenter™ and SecurityCenter Continuous View™. Tenable solutions instantly identify vulnerable, compromised or non-compliant systems across datacenters, mobility, and cloud technology.

"Tenable is known for leading the market with security and compliance solutions that help customers make a safe and fast transition to new technologies," said Ron Gula, CEO and CTO of Tenable Network Security. "We are proud to have worked with Coalfire to receive this validation for PCI DSS 3.0 compliance monitoring of VMware's environments and look forward to continuing to be at the forefront of innovation."

"The newly evolved attack surface encompasses physical hosts, virtual systems, applications, and infrastructure management components," said Noah Weisberger, Director - Cloud & Virtualization, Coalfire. "With Tenable's continuous monitoring of technical vulnerabilities and threats, organizations can more effectively achieve and maintain adherence to compliance standards and secure their physical and virtual infrastructure from configuration errors, ensure security software is enabled and updated, and monitor for changes in the virtual and physical infrastructure that may create additional risk and impact compliance status. By choosing solutions that are validated by VMware accredited auditors such as Coalfire, customers can prepare for and easily demonstrate their adherence to PCI DSS 3.0 requirements."

The benefits and maturity of cloud computing and the software-defined data center have prompted customers and partners to host a majority of their enterprise applications on VMware's virtualization platform. To answer the need for compliance guidance, VMware, its Technology Alliance Program (TAP) and Consulting and Integration Partner Program (CIPP) partners have delivered a set of documentation pertinent to mainstream regulations such as PCI DSS version 3.0. For more information on the VMware Product Applicability Guide for PCI DSS v 3.0, please visit the VMware Solution Exchange. For more information on Tenable's VMware Product Applicability Guide for PCI DSS, please visit: http://www.tenable.com/whitepapers/vmware-product-applicability-guide-for-pci-dss.

"This PCI DSS 3.0 validation through Coalfire continues the history of technology collaboration between VMware and Tenable," said Sanjay Katyal, vice president, Global Strategic Alliances and OEMs, VMware. "Tenable vulnerability and threat management solutions help customers running VMware infrastructure to further meet PCI DSS 3.0 requirements."

About Tenable Network Security

Tenable Network Security is relied upon by more than 20,000 organizations, including the entire U.S. Department of Defense and many of the world's largest companies and governments, to stay ahead of emerging vulnerabilities, threats and compliance-related risks. Its solutions continue to set the standard to identify vulnerabilities, prevent attacks and comply with a multitude of regulatory requirements. For more information, please visit www.tenable.com.





Advertise your product/service here!