News


< Back
Compliance : Thought Leader : :
BlackLine Systems CEO Invited to Speak at Silicon Beach Fest 2014

Financial software company founder Therese Tucker to discuss 'Fundraising from the Female Perspective' following 2013 strategic investment from Silver Lake Sumeru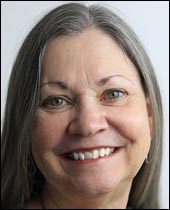 Therese Tucker
CEO
BlackLine Systems


BlackLine Systems CEO and Founder Therese Tucker has been invited to speak at Silicon Beach Fest 2014 this week in Los Angeles (LA). Ms. Tucker will participate on a panel entitled "Fundraising from the Female Perspective."

In 2013, BlackLine partnered with Silver Lake Sumeru, the mid-market arm of leading technology-focused global private equity firm Silver Lake, to do a recapitalization of the company and drive its next phase of growth. Ms. Tucker will draw on her experience from the Silver Lake deal, as well as from her overall experience in building BlackLine from the ground up into the leading provider of enterprise-class Software-as-a-Service (SaaS)-based financial close applications.

Hosted by local networking group Digital LA, Silicon Beach Fest is a 4-day festival designed to celebrate the success of technology and digital entertainment companies in the greater Los Angeles region. Additional speakers include executives from other leading LA-based companies and investment firms such as Belkin, Demand Media, Electronic Arts and Rustic Canyon Partners.

A recognized leader and inspiration for other entrepreneurs and young women looking to excel in business, Ms. Tucker has spoken several times at Harvard Business School's Dynamic Women in Business Conference, the Columbia University Women's Leadership Conference, McGraw-Hill Financial Women's Initiative for Networking and Success (WINS) Leadership Conference, as well as to accounting and business students at New York University (NYU).

Ms. Tucker's passion, persistence and effort have paid off with BlackLine ranking No. 15 on the 2012 list of the '50 Fastest' Women-Owned/Led Companies in North America, as reported in The Wall St. Journal. The Silicon Beach Fest speaking appearance comes on the heels of Ms. Tucker being recognized as a 'Top Woman of Influence in LA' and taking the No. 1 spot in the highly competitive Technology category. She also was honored last year with a '2013 Enterprising Women of the Year Award' from Enterprising Women magazine.

In addition, BlackLine has made the Software 500 list of the world's "largest and best performing" software companies for the past three years and the prestigious Inc. 500/5000 for the past six years in a row, joining the ranks of such companies as Jamba Juice, Microsoft and Patagonia.

The 2014 Silicon Beach Fest will be held at Cross Campus in Santa Monica, Calif. from Wednesday to Saturday, June 18 to 21.

About BlackLine Systems
BlackLine Systems was the first to develop and offer a commercially available Balance Sheet Account Reconciliation solution. An experienced provider of software to companies from the Fortune 100 to beyond the Fortune 1,000, BlackLine provides quick-to-implement, scalable and easy-to-use applications that automate the entire financial close process to help improve financial controls for companies of all sizes. With more than 100,000 users in over 100 countries, BlackLine software applications complement existing Enterprise Performance Management (EPM), Governance Risk and Compliance (GRC) and Enterprise Resource Planning (ERP) systems.

Though ERP-agnostic, the BlackLine Financial Close Suite for SAP® Solutions is an SAP-endorsed business solution – joining the ranks of fewer than 40 other software offerings globally that are endorsed by the enterprise application software leader. BlackLine also is an SAP Gold Partner.

BlackLine offers clients its enterprise-class financial software in a simple and secure SaaS (Software-as-a-Service) platform. With a proven track record and a commitment to customer success, BlackLine seeks to reduce the burden the financial close places on accounting and finance professionals.

BlackLine headquarters are in Los Angeles, with offices in Atlanta, Chicago, London, Melbourne, New York City and Sydney to serve the company's growing global client base.





Advertise your product/service here!