News


< Back
Compliance : HIPPA : Security : Meaningful Use
LogRhythm Becomes the Only Security Intelligence Platform to Achieve Meaningful Use Certification

Company's Security Intelligence Platform Earns Ambulatory and Inpatient Modular EHR ONC HIT Certification for Stage 1 and 2 Meaningful Use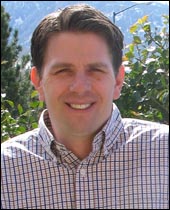 Chris Petersen
Co-founder and CTO
LogRhythm


LogRhythm, The Security Intelligence Company, has announced that its award-winning Security Intelligence Platform has achieved 2014 Edition Ambulatory and Inpatient Modular EHR ONC HIT Certification, making it the only security intelligence platform to achieve this certification. As a result, it supports healthcare providers and hospitals with Stage 1 and Stage 2 Meaningful Use measures required to qualify for funding under the American Recovery and Reinvestment Act (ARRA).

"Medicare providers are in a tight race to meet the July 1 Meaningful Use reporting deadline. There's a lot to lose – in both incentives and reimbursement penalties – if they don't meet that deadline," said Chris Petersen, co-founder and CTO of LogRhythm. "We're committed to helping healthcare providers achieve Meaningful Use certifications. LogRhythm's Security Intelligence Platform not only meets those requirements, but it also helps providers secure their networks and most importantly – highly sensitive patient data. Healthcare providers are a high interest target for cyber criminals and others. Proactive providers recognize intelligence-driven defenses are required to protect themselves from the modern generation of threats. It is no longer a question of whether they'll be targeted, but rather when."

After meeting strict test requirements, the LogRhythm Security Intelligence Platform has been certified in accordance with the applicable eligible provider certification criteria adopted by the Secretary of Health and Human Services. The ONC HIT Certification Program ensures that electronic health record (EHR) technologies meet the adopted standards and certification criteria for Meaningful Use established by the Centers for Medicare and Medicaid Services (CMS). The listing can be found on the ONC website, under certifications #IG-3201-14-0027 (Ambulatory Practice Setting) and #IG-3201-14-0028 (Inpatient Practice Setting).

The LogRhythm Security Intelligence Platform delivers the insight needed to detect, defend against and respond to the most sophisticated cyber threats, efficiently meet HIPAA and other compliance requirements, and proactively respond to operational challenges. It uniquely combines next generation SIEM, host forensics and network forensics with advanced analytics to help customers defend against today's cyber threats.

For more information on LogRhythm's solutions for healthcare organizations

About LogRhythm
LogRhythm is the largest and fastest growing independent security intelligence company in the world. The company's patented and award-winning Security Intelligence Platform, unifying next-gen SIEM, log management, file integrity monitoring, network forensics and host forensics, empowers organizations around the globe to detect and respond to breaches and the most sophisticated cyber threats of today, faster and with greater accuracy than ever before. LogRhythm also provides unparalleled compliance automation and assurance as well as IT predictive intelligence to Global 2000 organizations, government agencies and mid-sized businesses worldwide.

LogRhythm has been consistently recognized as a market leader, including being ranked Best-in-Class (No. 1) in DCIG's 2014-15 SIEM Appliance Buyer's Guide, receiving Frost & Sullivan's SIEM Global Market Penetration Leadership Award, and being positioned as a Leader in Gartner's SIEM Magic Quadrant report for two years running. LogRhythm is headquartered in Boulder, Colo., with operations throughout North and South America, Europe and the Asia Pacific region.





Advertise your product/service here!