News


< Back
Compliance : Cloud : :
Montrium: Microsoft is Committed to Compliance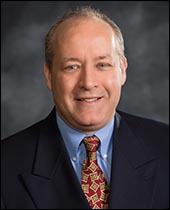 Gabor Fari
Director of Business Development and Strategy for Life Sciences
Microsoft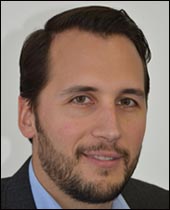 Michael Zwetkow
Vice-President, Operations
Montrium


Montrium, Regulatory & Compliance Specialists has announced the release of the first round of annual updates to the Qualification Guidelines for Microsoft's cloud solutions Microsoft Azure and Microsoft Office 365. The recent updates, undertaken by Montrium's expert compliance team, demonstrate the continued commitment that Microsoft's cloud services have when addressing the necessary regulatory requirements for Life Science organizations in maintaining compliance in the cloud.
The new release of these documents sees alignment and additional detail surrounding qualification deliverables recommended by GAMP within the IT Infrastructure & Compliance Good Practice Guide. Microsoft is the only leading cloud provider who is listed in the Gartner Magic Quadrant as a leader in both Platform as a Service (PaaS) and Infrastructure as a Service (Iaas). In addition, Microsoft is the only major cloud provider to receive public validation from all 28 national Data Protection Authorities that regulate companies with operations in the European Union (Article 29 Letter).
"Our aim with the qualification guidelines was to provide industry with an evolving set of documents that would allow Life Science companies to reference the necessary controls and formulate a solid strategy for compliance in the cloud." said Michael Zwetkow, Vice-President Operations and Cloud Compliance SME at Montrium. "In the latest update, we looked at the feedback we received from key industry figures on the initial guideline and adapted the documents to provide further clarification on the audited controls and qualification deliverables."
Microsoft's approach to providing qualified cloud platforms for Life Sciences organizations is to provide system documentation and certifications across a wide range of standards, such as ISO27001, SSAE16 SOC 1 and 2, HIPAA/HITECH and others, to enable customers and partners to qualify Microsoft's cloud platforms. This qualification guideline helps Microsoft's customers and partners build and deploy validated applications that meet regulatory requirements, including FDA 21 CFR Part 11 for Electronic Records and Electronic Signatures and Eudralex Volume 4 - Annex 11 Computerized Systems.
"In our continuing effort to provide information around regulatory compliance within our cloud services, we felt it integral to demonstrate the ongoing work that is being done to allow Life Science companies to leverage qualified cloud solutions that address the necessary regulatory requirements," said Gabor Fari, Director of Business Development and Strategy for Life Sciences at Microsoft. "Our approach to the update of these documents was to look at the annual certification audit reports as well as the industry feedback we received, and how these items could be addressed through further clarification and additional documentation."
Montrium is a leading provider of cloud-based SaaS applications specifically engineered for the Life Sciences industry. Through the deployment of our Montrium Connect solutions for Document & Quality Management in the Microsoft Azure cloud, we have the ability to offer new opportunities for accessing regulated applications at a lower cost and in a shorter time frame, whilst ensuring regulatory compliance and data integrity.