News


< Back
Compliance : Cloud : :
Axway Cloud Solutions Certified as Enterprise Class

Independent Firm Finds Axway Cloud Services to be in Compliance of SOC1/SSAE16/ ISAE 3402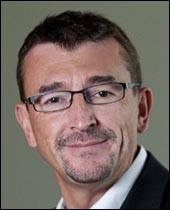 Roland Royer
Executive VP, Customer Services
Axway


Enterprises continue to move towards cloud deployments to save time, costs and resources, but need assurance from their cloud providers that their critical business data is secure.
Demonstrating its commitment to delivering secure cloud solutions, Axway (NYSE Euronext: AXW.PA), a market leader in governing the flow of data, announced recently that it has completed an independent review of security controls for its Cloud Services organization and completion of Service Organizations Control 1 (SOC 1)/SSAE16/ISAE 3402 type 2 report.
Conducted by a leading audit, tax and advisory services firm, the SOC1 examination analyzed the design and operational effectiveness of the processes and security controls within Axway Cloud Services. Customers depend on Axway Cloud Services to extend critical business flows into the cloud, in order to enable rapid adoption of complex integration solutions.
Axway Cloud Services provide a robust and reliable infrastructure and are deployed in highly secure, private clouds, leveraging a shared environment to reduce customer costs.
The comprehensive Axway Cloud Services portfolio consists of multiple offerings, all part of the Axway 5 Suite, such as Cloud B2B Service, Cloud MFT Service, Cloud Community Management, Cloud Track & Trace, Cloud CSOS Service, Cloud eSubmission Service, and Cloud B2B Service for Automotive.
"With the successful completion of this audit, Axway continues to demonstrate our steadfast commitment to security, while giving customers complete control of computing resources," said Roland Royer, executive vice president, customer services, Axway. "Deploying Axway Cloud Services enables our customers to gain fast, cost-effective access to Axway's enterprise-class technology.
As a result, these organizations are able to eliminate the overhead required to expand their current infrastructure, and also leverage the economies of scale inherent in cloud computing – all while maintaining the highest levels of security, reliability and scalability."
SOC 1/SSAE16/ISAE 3402 reporting is conducted in accordance with the Statement on Standards for Attestation Engagements No. 16 (SSAE 16) and the International Standards for Assurance Engagements No. 3402 (ISAE 3402). This dual standard report meets a broad range of auditing requirements for U.S. and international auditing bodies.
The SOC 1 report attests that control objectives are appropriately designed and that the controls safeguarding customer data are operating effectively. Furthermore, the SOC1 audit provides assurance related to the underlying infrastructure, Axway's compliance posture and to assess compliance with industry and/or government requirements.
About Axway
Axway (NYSE Euronext: AXW.PA), a market leader in governing the flow of data, is a global software company with more than 11,000 public- and private-sector customers in 100 countries. For more than a decade, Axway has empowered leading organizations around the world with proven solutions that help manage business-critical interactions through the exchange of data flowing across the enterprise, among B2B communities, cloud and mobile devices.
Our award-winning solutions span business-to-business integration, managed file transfer, operational intelligence, API and identity management, and email security– offered on premise and in the Cloud with professional and managed services. Axway is registered in France with headquarters in the United States and offices in 19 countries.
About Axway 5 Suite
Axway 5 Suite offers control and optimization of the flow of data through integration, visibility, policy, security and reliability to govern business-to-business interactions, communities, systems and data types — within and beyond the enterprise edge.