News


< Back
Compliance : Foreign Corrupt Practices Act : Due Diligence :
Partnership Formed to Expand MENA Services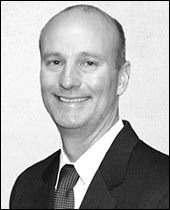 Scott Shaffer
Vice President
Kreller Group


Kreller Group, Inc. announced its formation of a strategic partnership with New Jersey based Intentus FCPA Group.

The arrangement expands the scope of combined services offered for clients of both companies in the U.S. and abroad. Kreller Group, Inc. will provide high level due diligence reporting including domestic and foreign research, legal filings, confidential checks with regulatory agencies as well as Government Sanctions and Watch List checks inclusive of OFAC, FCPA and BIS lists. Intentus will offer compliance risk assessment, compliance program development implementation and project management as well as governance counsel for policy development and change management.
Scott Shaffer, Vice President, Kreller Group, Inc. said, "Intentus FCPA Group's compliance related services, particularly their expertise on challenging FCPA issues faced by companies in the Mid East North Africa region, will compliment what we currently offer to investigative clients. We are very excited to partner with such a strong organization.

Zainab Priest, Director of Middle East, Intentus added, "By finding and partnering with the right strategic partners, we can offer clients a wider array of service at a more cost effective rate. The key was finding the right partners and Kreller is able to provide a level of services in the Middle East and globally that others were not able to."

Intentus FCPA Group has offices in New York, Paris and Saudi Arabia. The company specializes in implementation of compliance and awareness programs to ensure corporations are protected under the FCPA. Intentus is an expert in the Middle East North Africa (MENA) region and while its MENA team in based in Saudi Arabia, they provide services throughout the region.
Kreller Group, Inc. was founded in 1988. The company provides comprehensive due diligence investigation services for government entities and Fortune 100 and 500 corporations in the U.S. and abroad. The Kreller Group, Inc. team is comprised of a worldwide network of investigators and business analysts with domestic and foreign expertise in all jurisdictions.







Advertise your product/service here!