News


< Back
Compliance : PCI Security : Wifi :
New Tools Allow Retailers to Tap into Wi-Fi

Aerohive Unveils PCI Compliance, Social Login and Branch on Demand Routers with Integrated LTE Solutions for Retailers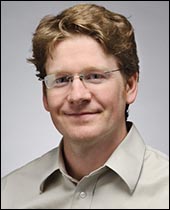 Adam Conway
VP of Product Management
Aerohive


Aerohive Networks a leader in controller-less Wi-Fi and cloud-managed mobile networking for the enterprise market, has announced the expansion of its retail portfolio with three new solutions targeted toward physical retailers, including Payment Card Industry PCI 3.0 compliance, Aerohive Social Login and an integrated LTE Branch on Demand solution.

These new products and features will complement Aerohive's Personalized Engagement Platform – enabling retailers to rapidly deploy, test and adopt the latest apps for loyalty and customer engagement. Together, the new platform and retail features will allow retailers to transform in-store shopping into a secure, tailored and analytics-driven omni-channel experience.
Today's technology-savvy consumers are using their mobile devices when shopping in stores, relying on them to look up competitive pricing and research similar products. In order to keep pace with elevated consumer expectations, retailers are increasingly searching for ways to leverage in-store mobile usage to boost customer engagement and sales, all while delivering a highly secure experience with limited IT resources.
PCI 3.0 Compliance and Security
Recent breaches at high-profile retailers have put increased scrutiny on credit card and customer data security, making network security a high priority for every retailer. In conjunction with the Personalized Engagement Platform, Aerohive is offering retailers advanced reporting capabilities that allow them to meet strict PCI 3.0 compliance requirements.


Updated to address the latest 3.0 version of the PCI Data Security Standard in the retail industry, Aerohive's enterprise-class wireless LAN Access Points (APs) use the most advanced encryption standards to permit only authorized devices and users in the network. Aerohive's HiveOS® Network Operating System includes a Wireless Intrusion Protection System, which can identify rogue APs, and intrusion detection features that detect active penetration attempts and denial of service attacks. Combined with an integrated firewall, strong password enforcement, device configuration compliance and logging of all wireless association and authentication requests, Aerohive's Wi-Fi solution ensures rigorous protection of cardholder data.
Aerohive Social Login
Aerohive's Social Login enables retailers to simultaneously provide enterprise-class Wi-Fi to their consumers, while gaining visibility into valuable demographics for enhanced personalized engagement. The social login feature will allow retailers to gain customer intelligence from real-time Wi-Fi statistics combined with demographics available via customers' social media accounts.


An integral part of Aerohive's Personalized Engagement Platform, the social login feature allows retailers to offer guest Wi-Fi access, which customers can then log onto with their existing social media credentials. Via a fully customizable captive web portal, retailers will be able to promote their brands, integrate loyalty programs and grant access to promotions or coupons.


Aerohive's Social Login solution gleans comprehensive demographics from user social profiles, which retailers can use to correlate and sort information about consumer interests, personal information and location. The solution will offer detailed reports with graphs about returning guests, frequency of visits, device type and other useful analytics. Combining social media with services provided in store will allow retailers to increase sales, boost engagement and turn their loyal customers into brand advocates.
Instant Connectivity for Retail Branch Offices
Today's distributed retailers need to rapidly extend network connectivity for employees to perform key business functions, but struggle with lack of local IT resources. Aerohive's branch office router with integrated LTE allows retailers to cost-effectively deploy a complete and secure network within hours. Each device supports standard Ethernet or 4G network connections and includes stateful firewall, switching, Wi-Fi and routing in a single box with simplified cloud management. These branch office solutions – ideal for retailers with limited local IT staff – eliminate the need to pre-configure the router, train users or read instructions, while allowing IT at the headquarters to centrally manage, configure and troubleshoot one or many stores' branch routers. This empowers retailers to provide rapid, reliable connectivity, while reducing capital and operational expenditure.
Personalized Engagement Platform
Launched today, Aerohive's Personalized Engagement Platform allows physical retailers to lay the foundation for tailored customer experiences with a robust network infrastructure. Relying on Aerohive's controller-less Wi-Fi architecture, the flexible cloud-based platform enables retailers to tap into the latest industry technologies to build relevant relationships with customers.
Pricing and Availability
PCI 3.0 is available in release 6.1r6 as a free upgrade to all existing customers.
Social Login with support for Google login is also available in 6.1r6, with Twitter, Facebook, and LinkedIn support to follow later this summer.
The BR200-LTE-VZ is available now at a US list price of $1199.
Comments
"To effectively compete in the retail marketplace, retailers today need to innovate with mobile technologies and transform the Wi-Fi network into an engagement platform," said Adam Conway, vice president of product management, Aerohive. "Our Personalized Engagement Platform and new security and social login features allow brick-and-mortar retailers to bake Wi-Fi technologies into the end-to-end shopping experience, from welcoming them with loyalty offers to enabling mobile check-out. We hope that with this comprehensive retail product portfolio, retailers turn to Aerohive to meet their connectivity challenges and innovate the shopping experience."
About Aerohive Networks
Aerohive (NYSE: HIVE) unleashes the power of enterprise mobility. Aerohive's technology enables organizations of all sizes to use mobility to increase productivity, engage customers, and grow their business. Deployed in over 14,000 enterprises worldwide, Aerohive's proprietary mobility platform takes advantage of the cloud and a distributed architecture to deliver unified, intelligent, simplified and cost-effective networks. Aerohive was founded in 2006 and is headquartered in Sunnyvale, Calif.





Advertise your product/service here!