News


< Back
Compliance : PCI Security : Data Center :
Remote System Management Delivers PCI DSS Compliance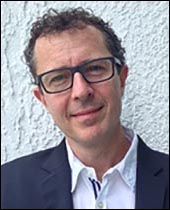 Pascal Bergeot
Co-founder and CEO
PJ Technologies


PJ Technologies has announced the v8 release of its Goverlan IT systems management solution that empowers organizations to support and manage servers, users and workstations within an Active Directory or workgroup infrastructure. Goverlan Remote Admin Suite v8 is an all-in-one cohesive Active Directory account administration and Windows systems management solution designed to fulfill the needs of small, medium and large organizations.
Innovation is key when it comes to the latest release – major new improvements include:
The introduction of a unique information query engine, SureDATA, that allows system administrators to have the most up-to-date system information. Goverlan v8 is the only systems management solution to have a combined real-time & database-driven query engine, meaning users can get data from both on-line and off-line machines giving them a more complete and accurate snapshot of their environment. Today's solutions are either real-time or database driven, not both.
With Goverlan v8's Intel® AMT's integration, one can remote control any Intel® vPro™-ready machine regardless of the workstation or OS condition and carry out advanced tasks such as power management actions, BIOS configuration or OS installation
IPv6 support
Goverlan complies with PCI DSS requirements by using powerful RSA data encryption, SSPI authentication and centralized auditing of network accesses and can assist organizations in achieving PCI DSS compliance.
As a part of this major release, the company is introducing SureDATA technology to the market. SureDATA is a real-time and database-driven hybrid engine that allows system administrators to have the most up-to-date system information regardless of the system's state and accessibility.
"We have worked very hard in developing innovative features and technologies so that we continue to be the essential tool that system administrators need and want. We are particularly excited to introduce a new and unique way of querying information on remote systems. With the SureDATA engine, Goverlan guarantees both availability and accuracy of information of online and offline systems, something currently not available in most other systems management solutions." said Pascal Bergeot, co-founder and CEO, PJ Technologies.
Other important features to Goverlan v8 include the support for Intel vPro Active Management Technology for powerful out-of-band management. PJ Technologies has also added remote access protocols: Telnet, SSH, Intel AMT KVM, FTP, and RCMD to extend systems management reach. The new version of the software also includes IPv6 support, AES 256 bit encryption, enhanced team collaboration features, and fastConnect technology that allows systems administrators to access users' machines via just a username.
To learn more or to download a free, full 30-day trial of the Goverlan Remote Admin Suite, visit Goverlan.com.





Advertise your product/service here!