News


< Back
Compliance : Cloud : :
Virtustream's Federal Cloud Receives Authorization to Operate from the U.S. Department of the Interior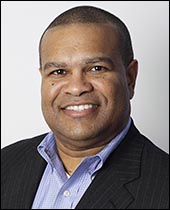 Kevin Reid
CEO and CTO
Virtustream


Virtustream, the enterprise-class cloud software and services provider, has announced it has received an Authorization to Operate (ATO) from the U.S. Department of the Interior (DOI). The ATO is a declaration that Virtustream has implemented the appropriate IT system security controls with sufficient evidence to provide a satisfactory level of assurance to DOI for its Federal Cloud.
Virtustream was assessed by Coalfire, a FedRAMP-accredited 3rd Party Assessment Organization (3PAO) and was issued security documentation and a security posture deemed acceptable and compliant with FedRAMP requirements. DOI completed a thorough review of Coalfire's assessment of Virtustream and issued an ATO as a formal declaration.
Virtustream is currently working with prime contractor Unisys to migrate the U.S. Department of the Interior (DOI) Financial and Business Management Systems (FBMS) systems to its high-performance federal cloud.
"Virtustream is very pleased to have this affirmation of our diligence in implementing the security controls of our Federal cloud services," said Kevin Reid, CEO and CTO of Virtustream. "We are committed to the ongoing maintenance of these security controls and processes."
Virtustream is currently pursuing a JAB Provisional Authorization with the FedRAMP PMO.
About Virtustream
Virtustream is the enterprise-class cloud software and service provider trusted by enterprises worldwide to migrate and run their mission-critical applications in the cloud. For enterprises, service providers and government agencies, only Virtustream's xStream™ cloud management platform (CMP) software and Infrastructure-as-a-Service (IaaS) meet the security, compliance, performance, efficiency and consumption-based billing requirements of complex production applications in the cloud - whether private, public or hybrid. The company is headquartered in Washington D.C. with offices in San Francisco, Atlanta, London, Geneva, Dubai and software development centers in Kaunas, Lithuania and Pune, India. Virtustream owns and operates data centers in the U.S. and Europe with service provider partner data centers in Latin America, the Middle East and Asia.