News


< Back
Compliance : Sarbanes Oxley : Technology : Identity Management
Intellicheck Mobilisa Receives Lenel Factory Certification

Intellicheck Mobilisa Interfaces with Lenel OnGuard Access Control Security System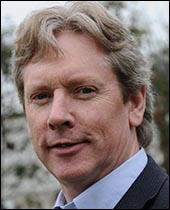 Nelson Ludlow
CEO
Intellicheck Mobilisa


Intellicheck Mobilisa Inc. (NYSE MKT:IDN), a global leader in identity solutions and wireless security systems, has received Lenel factory certification and joined the Lenel OpenAccess Alliance Program (OAAP). Intellicheck Mobilisa's mobile handheld readers IM2610, IM2620 and IM2800h interface with the Lenel OnGuard access control system and allow a security guard to scan a security badge and check access permissions from the OnGuard security platform in areas where there is no connectivity available.

"We look forward to their continued involvement in the Lenel OpenAccess Alliance Program."

"Intellicheck Mobilisa has completed required factory testing at Lenel to validate the functionality of its interface to the OnGuard system. By making 'offline' security badge validation possible, their mobile handheld readers offer a new level of convenience to security guards and badge holders alike," said Gidon Lissai, director of strategic alliances, Lenel. "We look forward to their continued involvement in the Lenel OpenAccess Alliance Program."

"Interfacing with Lenel's OnGuard access control security system demonstrates the versatility of our mobile handheld readers and provides us the opportunity to showcase our technology to a new market segment," stated Nelson Ludlow, president and CEO of Intellicheck Mobilisa. "We are grateful for the opportunity to work with Lenel and look forward to working together in the future."

About Intellicheck Mobilisa

Intellicheck Mobilisa is a leading technology company providing wireless technology and identity systems for various applications, including mobile and handheld access control and security systems for the government, military and commercial markets. Products include the Fugitive Finder system, an advanced ID card access control product currently protecting military bases and secure federal locations; ID Check, a patented technology that instantly reads, analyzes, and verifies encoded data in magnetic stripes and barcodes on government-issued IDs, designed to improve the Customer Experience for the financial, hospitality and retail sectors; barZapp™, an ID-checking mobile app that allows a user's smartphone to check an ID card. For more information on Intellicheck Mobilisa, please visit www.icmobile.com.





Advertise your product/service here!