News


< Back
Compliance : Dodd Frank : Supply Chain : Conflict Minerals
2nd Anniversary of SEC Conflict Minerals Rule

Companies Scrambling to Overcome Supplier Resistance in order to Validate Data, Provide Detailed Reports, Prepare Audits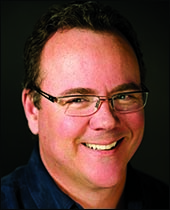 Jess Kraus
CEO
Source Intelligence


On the 2nd anniversary of the SEC's final rule and as a two-year grace period soon expires, thousands of U.S. corporations are still scrambling to overcome severe obstacles to gather and authenticate a complex web of supply chain information to meet conflict minerals reporting requirements, a leading supply chain management company announced recently.
First-year reporting for conflict minerals and ongoing monitoring reveal just how complex the processes and systems can be in order to ensure compliance with SEC rules, according to Source Intelligence, one of the few resource enterprises to effectively secure and verify reams of data for conflict minerals sourcing as well as other materials of concern.
"In our analysis of SEC filings this year and through our detailed ongoing observations, far too many companies are severely lagging in getting commitments from suppliers to provide detailed information," said Jess Kraus, CEO of Source Intelligence. "This is a huge obstacle, especially since we are fast approaching a key stage in Dodd-Frank – audited and verifiable reports on source materials."
Because of its supplier engagement team approach, Source Intelligence is successfully attaining a 44% faster response and improved cooperation from suppliers. Dedicating resources 24/7 and creating a comprehensive platform to verify and crosscheck supplier data enabled Source Intelligence to help customers file some of the most comprehensive first-year reports with some of the highest completion rates.
Thousands of U.S. companies were required to file initial reports with the SEC last June detailing whether their products or components contain tin, tungsten, tantalum or gold — dubbed "3TG" materials — from mines in the Democratic Republic of Congo (DRC) or adjoining countries. The U.S. and other countries have mandated conflict mineral reporting as a way to stymie the sale of these minerals to fund armed conflict in the DRC.
Kraus said uncertainty in supplier data can only be eliminated through strict data assessment, validation and certification. Source Intelligence has secured significant gains in these areas through consistent supplier interaction, a multi-language team, supplier knowledge acquisition, and proprietary analytics.
"Supply chain management requires a constant education and verification process with thousands of suppliers," Kraus said. "Suppliers, supply routes and the location of source materials constantly change. Keeping tabs on these changes demand around-the-clock due diligence."
Source Intelligence is a next generation supplier management tools company. We provide visibility to make informed decisions about business partners and suppliers, so our customers can offer products that meet legal, ethical and environmental standards. Our services minimize operational risk and improve efficiency for the world's largest brands. Source Intelligence® is headquartered in Carlsbad, CA and operates globally.