News


< Back
Compliance : Sarbanes Oxley : Technology : PCI
Netwrix Announces Increasing Demand in Security and Compliance

Netwrix Sees Strong Growth Acceleration as it Helps Organizations Secure their Infrastructures in Response to the Latest Avalanche of Security Breaches and Threats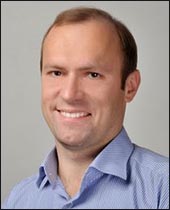 Michael Fimin
CEO
Netwrix Corporation


Netwrix Corporation, the #1 provider of change and configuration auditing software, just announced record results for Q2 2014, which marked the company's best Q2 in Netwrix's history. During the quarter, Netwrix saw particularly strong interest for its Netwrix Auditor for Active Directory solution, which increased by 185% in comparison to Q2 2013. The company has also dramatically accelerated customer acquisition, with its number of customers increasing by a third in comparison to Q2 2013.
"The avalanche of threats and security breaches have shown just how vulnerable IT infrastructures are," said Michael Fimin, CEO of Netwrix. "Security breaches such as the ones experienced by Target, eBay, and many healthcare organizations have had devastating consequences. The absence of proper change and configuration auditing makes it impossible to take the whole IT infrastructure under control in order to maintain security and assure compliance. This is where the Netwrix Auditor platform makes a bold step into the future of IT auditing."
Additional milestones achieved by Netwrix during Q2 2014 include:
Significant revenue growth of 90% over Q2 2013 in the EMEA region, where continued company expansion is poised to seize the big market opportunity throughout the region
Accelerated growth marked by a 73% revenue increase in June, compared to June 2013
The release of Netwrix Auditor 6.0 which includes key new features including Enterprise Overview dashboards, and comprehensive SharePoint auditing
Expanded marketing team by 300%
Netwrix Auditor was reviewed by MSExchange.org and received a Gold Award
Netwrix Auditor for Active Directory was recognized as a "a solid auditing solution" in a review by SC Magazine
Conducted a "2014 State of IT Changes" survey, which revealed shocking facts about undocumented changes IT pros make
Held the company's annual online Virtual Customer Summit with record participation
Achieved a 100% customer satisfaction rating for Netwrix's customer support
"Netwrix's customer support is extremely important to our company," said Norman Stott, IT Technician at Sumco, LLC. "Netwrix has been one of the best companies I have dealt with."
About Netwrix Corporation
Netwrix Corporation, the #1 provider of change and configuration auditing solutions, delivers complete visibility into who did what, when and where across the entire IT infrastructure. This streamlines compliance, strengthens security and simplifies root cause analysis. Founded in 2006, Netwrix is ranked in the Top 100 US software companies in the Inc. 5000 and Deloitte Technology Fast 500. Netwrix software is used by 160,000 users worldwide.





Advertise your product/service here!