News


< Back
Compliance : HIPPA : Data Storage :
MMIS Solution to Reduce States' Risks and Costs

A New Partnership with Aldera Provides Industry Proven Solution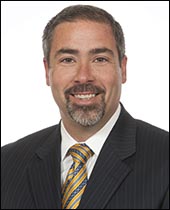 David Smith
Senior VP, Strategy and Growth
EngagePoint


EngagePoint, a software and services company that provides states with solutions for IT modernization, announced its entry into the Medicaid Management Information Systems (MMIS) industry. Partnering with Aldera (formerly Healthation), EngagePoint has created an MMIS solution that reduces the risks and costs states face in modernization efforts and adheres to the CMS Seven Standards set by Centers for Medicare and Medicaid Services (CMS).
"We have a long history in developing software and solutions for health and human services," said Sam Hua, Senior Vice President and architect of EngagePoint's MMIS solution. "Our move into MMIS is a natural fit, because we have the skills and resources to design a solution that lets clients reap the full value service-oriented architecture has to offer while also helping our State Customers realize the benefits of MITA 3.0."
In EngagePoint's solution, a shared enterprise foundation is created to enhance business agility with greater sharing and reuse of existing and new IT assets. Once the foundation is in place, states can assemble functional applications on top without having to rebuild common—and costly—nonfunctional capabilities. Finally, EngagePoint employs its technical expertise and experience to integrate systems across the enterprise and make them work together. "At every step we've made sure our solution keeps state systems nimble so they meet today's business needs and tomorrow's inevitable policy changes," said Hua.
EngagePoint is teaming up with Aldera on the MMIS initiative by bringing in the company's platform aligned with Medicaid Information Technology Architecture (MITA). "We're excited to have such a great partner in Aldera," said David Smith, the senior vice president of EngagePoint's strategy and growth. "This is a company that, like EngagePoint, is deeply entrenched in the unique challenges faced in healthcare adjudication and delivery. Our combination provides states with options to traditional vendors by utilizing a truly open platform along with industry leading components."
Aldera's next generation commercial-off-the-shelf solution delivers unmatched flexibility, agility, and interoperability to the public sector, so states can adapt and respond with optimized innovation to constantly evolving Medicaid requirements. From member- and provider-centric services through claims and encounter adjudication, Aldera's platform enables the complete spectrum of healthcare administration and operational capabilities for the state Medicaid market.
Aldera and EngagePoint have ensured that the MMIS solution meets the seven standards and conditions set by CMS, under the MITA initiative. "MITA advocates making technology smarter," said Hua. "That's our goal, too: giving states reusable, shareable components, so they can deliver new functionality faster and reduce total costs."
About EngagePoint
EngagePoint is a software and services company that provides ingenious solutions for IT modernization. Our focus on reuse and modularity helps reduce the risk for our clients as they migrate towards an interconnected, service-oriented enterprise.

About Aldera
Aldera outfits healthcare payers and administrators with a flexible, rules-based, and functionally-rich platform that enables them to meet industry challenges, improve business performance and future-proof their organizations. Aldera brings efficacy to core administration across all lines of business in commercial and government markets. Aldera is committed to devising solutions that meet a customer's current and future business challenges and enable them to grow amidst increased competition and shifting risk. Aldera's offerings are available via SaaS subscription model in either a cloud-based or client-hosted environment.