News


< Back
Compliance : Sarbanes Oxley : Data Governance :
Advanced Data Governance Solution for Box Customers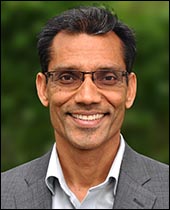 Rajiv Gupta
Founder and CEO
Skyhigh Networks


Skyhigh Networks, the Cloud Visibility and Enablement Company, has announced an advanced data governance solution for Box customers at Boxworks 2014. Skyhigh for Box enables enterprises to leverage Box for global information sharing and collaboration in the cloud, while fully complying with their internal policies and external regulatory requirements.

The latest release of Skyhigh for Box provides a centralized platform for policy enforcement, enabling enterprises to fully meet their data governance requirements without any change to end-user behavior and without impacting Box functionality. Furthermore, Skyhigh for Box supports collaboration from browser, desktop sync client, and mobile application without any agents or endpoint presence.

"Global organizations are empowering workforces of hundreds of thousands of employees to share information and make decisions with agility and speed," said Aaron Levie, co-founder and CEO of Box. "Moving content and collaboration to the cloud enables enterprises across industries and geographies to be more competitive and productive. Our partnership with Skyhigh ensures that these businesses can always meet the strictest data governance requirements."

"The Skyhigh and Box partnership delivers data governance and secure collaboration capabilities critical to GE, our employees, customers, and partners worldwide," said Larry Biagini, Chief Technology Officer at GE."

Skyhigh for Box delivers the following capabilities:
Collaboration Control: Skyhigh's policy-driven framework enables organizations to enforce collaboration controls that define which documents can be shared externally based on attributes such as domains.
Contextual Access Control: In addition to user and device, Skyhigh's access control policies allow organizations to enforce authorized access to Box based on geography.
Compromised Account and Insider Threat Detection: Skyhigh's big data analytics and machine learning algorithms proactively identify behavior indicative of compromised accounts or insider threat across all cloud services and at a granular level within the Box environment.
Advanced CloudDLP: Skyhigh's comprehensive data loss prevention policies help address a wider set of use cases with new capabilities such as Boolean logic to combine rules, rule severity, and conditional response actions.
Integration with On-Premise DLP Solutions: Skyhigh also provides closed-loop remediation with existing DLP solutions from Symantec, EMC RSA, and McAfee, enabling organizations to leverage their existing investments in people, processes, and technology for data in the Cloud.
Mobile and Sync Client Support: In addition to the browser, Skyhigh supports mobile and sync clients, enabling customers to apply data governance policies as employees collaborate and securely share files from any computer, phone, or tablet.
"We are privileged to be able to help enterprises address all of their data governance requirements for Box, an industry leader in content sharing and collaboration." said Rajiv Gupta, founder and CEO at Skyhigh Networks. "Furthermore, with Skyhigh, customers have a centralized platform to seamlessly enforce their data governance policies across all of their cloud services including Box, Jive, Microsoft Office 365, Salesforce, ServiceNow, and more."

About Skyhigh Networks
Skyhigh Networks, the Cloud Visibility and Enablement Company, enables enterprises to embrace cloud services with appropriate levels of security, compliance, and governance. Over 200 enterprises including Cisco, DirecTV, Equinix, and HP use Skyhigh to manage their "Cloud Adoption Lifecycle" with unparalleled visibility and risk assessment, usage and threat analytics, and seamless policy enforcement. Headquartered in Cupertino, CA, Skyhigh Networks is backed by Greylock Partners and Sequoia Capital.





Advertise your product/service here!