News


< Back
Compliance : Sarbanes Oxley : Technology : Outsourcing
Communication Network for Moscow's New Spartak Stadium

This is a significant achievement which creates a base for the future 2018 FIFA World Cup projects.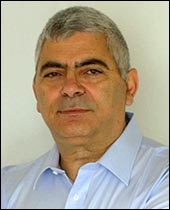 Motti Hania
CEO
RiT Technologies


RiT Technologies Ltd., a leading provider of structured cabling solutions and intelligent infrastructure management for enterprises, announced it has supplied the communications network for Moscow's Spartak Stadium, which is a technological cutting edge stadium that will host the 2018 FIFA World Cup.
The project was deployed by Lanit, a leading system integrator in Russia. The communications infrastructure of the stadium utilizes both copper and fiber optic solutions made by RiT Technologies. Lanit built dozens of kilometers of cable routes and installed thousands of subscriber access points.
"We are very happy with our collaboration with RiT Technologies. The company provided us with high-quality, productive communications solutions. I would like to emphasize the successful and timely logistical work carried out by RiT Technologies distributor – Landata" – said Maxim Fedorov, the leader of Spartak Stadium Project.
Evgeniy Shevchenko, a technical director of the network integration department in Lanit said: "We are happy that construction of this communication infrastructure in this largely unique project was implemented using solutions provided by RiT Technologies. Apart from this, Lanit designed and implemented IT and multimedia infrastructure systems. Wherever it was provided by the project we used the products and solutions of RiT."
"RiT was chosen for this project as a result of the high performance and reliance of its offered components and systems, recognition and trust of RiT as a brand in the Russian market as well as the quick delivery and strong technical support carried out by our distributor.
"This is a significant achievement which creates a base for the future 2018 FIFA World Cup projects, the planning of which is taking place at this very moment," commented Mr. Motti Hania, RiT's CEO.
"The RiT range of high-density cabling products, based on innovative technology supports the highest bandwidths including Wi-Fi and online video.
"It is expected that all stadiums of 2018 World Cup will have Wi-Fi as the leagues and teams are aware of the importance of creating a connected environment – the one where the fans can easily get access to information updates, share their experience and get connected with the team as well as take part in the game via mobile devices.
"The project is a part of RiT's global strategy to increase its presence in structuring cabling products for networks. RiT has a history of developing innovative solutions for cabling products, for instance, we were the pioneers in starting to use intellectual components in cable solutions for networks.
"We believe that our range of cutting-edge structured cabling products have positioned us as a leading supplier for this market" concluded Mr. Hania.
About the RiT Range of Structured Cabling Products
The RiT Technology family of structured copper and optic fiber cabling products for networks, embodies the latest advances in high-bandwidth technology and POE (Power over Ethernet) support.
For over two decades RiT has been producing top-performance cabling solutions of the highest reliability and robustness, making them the top choice for the most advanced enterprise networks.
The RiT range of cabling products adheres to the latest international cabling standards, including ANSI/TIA/EIA-568-C.2. All products are ISO 9001:2000 and ISO 14001:2004 certified, and are covered by our comprehensive 20 year warranty.
The RiT advanced cabling solutions are part of a complete range of network infrastructure connectivity and management solutions geared for the next-generation networks and data centers, designed for the most complex architectures including inter-connect and cross-connect.
About RiT Technologies
RiT Technologies (NASDAQ: RITT), is a leading provider of IIM and structured cabling solutions and a developer of an innovative indoor optical wireless technology solution. The RiT IIM products provide network utilization for data centers, communication rooms and work space environments. They help companies plan and provision, monitor and troubleshoot their communications networks, maximizing utilization, reliability and physical security of the network while minimizing unplanned downtime.

The RiT solutions are deployed around the world, in a broad range of organizations, including data centers in corporate organizations, government agencies, financial institutions, airport authorities, healthcare and education institutions and more. Our Beamcaster™ product is an innovative indoor optical wireless networking technology solutions, designed to help customers streamline deployment, reduce infrastructure design, installation and maintenance complexity and enhance security in a cost effective way. RiT's shares are traded on the NASDAQ Capital Market under the symbol RITT.