News


< Back
Compliance : Sarbanes Oxley : Data Governance :
BlackCloud Data Recovery

Rentsys Recovery Services Integrates CommVault Simpana Software to Enhance Compliance Efforts for Healthcare Providers, Banks and Other Companies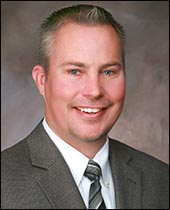 Brandon Tanner
Senior Manager
Rentsys Recovery Services


Rentsys Recovery Services, a provider of comprehensive business continuity solutions for healthcare providers, banks and companies using enterprise-wide solutions, has integrated CommVault Simpana software, a cloud-based data vaulting solution, into its BlackCloud, a comprehensive data back-up, testing and recovery solution, to enhance users' compliance efforts.
Rentsys had sought a cloud-based data vaulting solution for its BlackCloud to enable its clients to comply more effectively with regulatory requirements regarding business continuity and data security. Rentsys selected Simpana based on its ability to encrypt critical data that is in transit or at rest. Since then, Rentsys has increased its sales and doubled its market share in highly regulated industries, such as healthcare and banking. More than 100 healthcare providers, banks and other companies are now using the solution.

"Simpana software's security features, coupled with BlackCloud's comprehensive recovery and testing, provide our clients with a complete disaster recovery service that meets their evolving needs," said Brandon Tanner, senior manager at Rentsys.
"CommVault is dedicated to transforming how companies of all sizes protect, manage and maximize the value of business information amidst a rising tide of data and compliance requirements," said Paul McClure, chief technologist, cloud solutions group at CommVault. "Working with companies like Rentsys, we're helping to speed cloud adoption and data center modernization by delivering next-generation software innovations that help customers reduce costs, complexity and compliance risk."

About Rentsys Recovery Services
Founded in 1995, Rentsys Recovery Services is a provider of comprehensive business continuity and compliance testing solutions for businesses ranging from healthcare, banking and energy to large enterprise organizations. The company's solutions enable businesses to comply more effectively with regulatory requirements, improve data security and speed up the organization's ability to recover key IT systems and data after an unplanned outage or disaster has occurred. The company offers business continuity software, professional planning services and customizable and testable solutions, which include communications systems, mobile recovery centers and cloud-based data backup.





Advertise your product/service here!