News


< Back
Compliance : Sarbanes Oxley : Risk
Risk-Based Global Compliance Solution

Industry's first integrated, risk-based compliance management software provides better visibility, control and more measurable results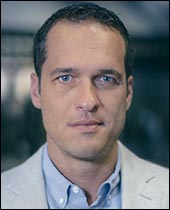 Patrick Quinlan
Chief Executive Officer
Convercent


Convercent has announced the launch of its Risk Management solution, a significant product enhancement that weaves risk throughout the Convercent platform to better prioritize compliance and risk management efforts. Convercent offers a single software solution for compliance tools and data to work together to address an organization's most pressing risks, enabling compliance professionals to design a risk-based program; implement initiatives; and measure and enhance the effectiveness of those efforts.
With risk integrated across the entire compliance platform, Convercent's latest release provides a dashboard heat map for quick insight into an organization's corporate compliance risks—including severity, impact and likelihood analysis. This risk-centric approach provides an immediate visual dashboard of an organization's most pressing issues, the steps being taken to address them, and a clear path to mitigate those risks.
"We've worked closely with our customers and the latest standards to define what is an effective and defensible compliance program, it quickly became clear that risk management must be an intrinsic component," said Patrick Quinlan, Chief Executive Officer at Convercent. "With our latest release we've incorporated risk management into the heart of our software, providing context to all of an organization's compliance efforts and results. Compliance professionals can now manage and measure their entire compliance program from one integrated platform."
"We've embedded risk throughout this latest release, so our customers can ensure that their company's training, policies and incident response are designed around and calibrated to address their most pressing exposures," added Philip Winterburn, Convercent's Chief Product Officer. "This is the first single, end-to-end platform on the market that lets a company design its compliance program initiatives entirely around its risks, and then integrate the measurement of how well those risks are being addressed across initiatives. One integrated compliance dashboard provides a clear understanding of how you're managing risks, and exactly where to make program improvements."
Notable features of the new release include:
Risk dashboard: Establish, characterize and document key compliance risks.
Compliance initiatives: Map specific policies, training courses and corrective action campaigns to your unique risk areas and relate hotline reports and their associated behaviors to the risks they create or increase.
Task management: Assign tasks, share content and document all compliance communication, with a full audit trail.
Program oversight: Facilitate program monitoring, auditing and engagement by compliance teams, frontline managers, HR, senior leaders, auditors, directors and regulators alike.
Program reporting, assessment and benchmarking: Slice and dice risk data in real time for greater insight. Take action with Convercent's dashboards, heat maps and fully configurable ad hoc reporting.
About Convercent
Convercent's risk-based global compliance solution enables the design, implementation, and measurement of an effective compliance program. Delivering an intuitive user experience with actionable executive reporting, Convercent integrates the management of corporate compliance risks, cases, disclosures, training, and policies. With hundreds of customers in more than 130 countries—including Philip Morris International, CH2M Hill, and Under Armour—Convercent's award-winning GRC solution safeguards the financial and reputational health of your company.





Advertise your product/service here!