Internal Audit Case Study Competition
Cindy Fornelli
Executive Director
Center for Audit Quality





The Center for Audit Quality (CAQ) applauds the winners of the Internal Audit Case Study Competition, held at the Los Angeles Athletic Club on October 23, 2014.

Rights Structure as a Living Entity
Dean Wiech
Managing Director
Tools4ever

Many organizations are seeing that some degree of contamination creeps into the rights structure of their file system, possibly because of technical contamination resulting from changes in the server on which the system runs (switching from Novell to NT4 then to Windows 2003 and on to Windows 2008, etc.), or it could also be the result of changes in the organization when IT services are centralized or departments merge.

Roundtable


The need to track the actions of users inside a company has greatly increased the amount of data that entities must collect to ensure a complete view of all activity.


Jim Pflaging
President and CEO
SenSage
More Roundtables > >


Advertise your product/service here!
Solutions
Scalable E-Discovery Through The Cloud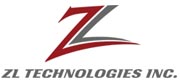 ZL Technologies, the leader in archiving, records management, and e-discovery software for large enterprises, has expanded its flagship product Unified Archive (UA) as a software-as-a-service solution (SaaS) through a close partnership with SunGard Availability Services.

More Solutions > >