Editor's Bookshelf
XBRL for Dummies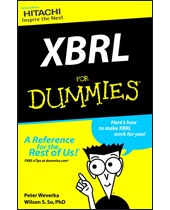 With the recent mandate by the Securities and Exchange Commission regarding the application of XBRL, knowing how to use this business reporting language is now a primary business imperative.
More Bookshelf > >


Intellinx Launches Healthcare Solution
Boaz Krelbaum
Intellinx Co-founder, CTO and US General Manager
Intellinx





Intellinx Ltd., the innovative leader in enterprise fraud management has announced the general availability of its healthcare solution which ensures patient privacy and compliance with HIPAA and other government regulations.


People in the News
Eric Berman Joins Venable in Washington

Eric Berman
Counsel
Venable
Mr. Berman has handled all areas of antitrust issues, including representing companies before the FTC and the DOJ's Antitrust Division in merger reviews and counseling companies and associations on antitrust compliance issues.

More People in the News > >

Roundtable


The need to track the actions of users inside a company has greatly increased the amount of data that entities must collect to ensure a complete view of all activity.


Jim Pflaging
President and CEO
SenSage
More Roundtables > >


Advertise your product/service here!
Solutions
Scalable E-Discovery Through The Cloud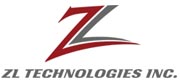 ZL Technologies, the leader in archiving, records management, and e-discovery software for large enterprises, has expanded its flagship product Unified Archive (UA) as a software-as-a-service solution (SaaS) through a close partnership with SunGard Availability Services.

More Solutions > >
Success Story
Banco Volkswagen Adopts SAS Credit Platform

SAS is Bank Volkswagen's new supplier for operations support solutions. Volkswagen Financial Services AG´s Brazilian subsidiary will adopt SAS Real-Time Decision Manager and SAS Enterprise GRC Support in an effort to improve credit policy enforcement, workflow analysis and credit disbursement.

More Success Stories > >