SIEM Solutions Don't Reduce Security Incidents
Michael Fimin
CEO
Netwrix Corporation





In a survey of 800 IT professionals working for companies of all sizes involved in more than 30 industries, 74% of IT professionals who have deployed a SIEM (security information and event management) solution admitted that it didn't significantly reduced security incidents.


Roundtable


The need to track the actions of users inside a company has greatly increased the amount of data that entities must collect to ensure a complete view of all activity.


Jim Pflaging
President and CEO
SenSage
More Roundtables > >


Advertise your product/service here!
Solutions
Scalable E-Discovery Through The Cloud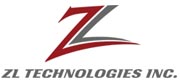 ZL Technologies, the leader in archiving, records management, and e-discovery software for large enterprises, has expanded its flagship product Unified Archive (UA) as a software-as-a-service solution (SaaS) through a close partnership with SunGard Availability Services.

More Solutions > >