Rapid Data Extraction in the Field





MSAB, a leader in forensic technology for mobile examination and pioneer of XRY has announced the release of its Tablet technology, a ruggedized, portable digital forensics tool ideal for real time evidence gathering in the field.

Five Steps to Fighting Fraud with Professional Skepticism
Jonathan Marks
Partner
Crowe Horwath

Deterring and detecting fraud within an organization is the responsibility of several groups: financial executives, boards of directors, audit committees, internal auditors and external auditors.

Roundtable


The need to track the actions of users inside a company has greatly increased the amount of data that entities must collect to ensure a complete view of all activity.


Jim Pflaging
President and CEO
SenSage
More Roundtables > >


Advertise your product/service here!
Solutions
Scalable E-Discovery Through The Cloud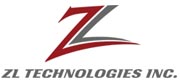 ZL Technologies, the leader in archiving, records management, and e-discovery software for large enterprises, has expanded its flagship product Unified Archive (UA) as a software-as-a-service solution (SaaS) through a close partnership with SunGard Availability Services.

More Solutions > >
Success Story
Banco Volkswagen Adopts SAS Credit Platform

SAS is Bank Volkswagen's new supplier for operations support solutions. Volkswagen Financial Services AG´s Brazilian subsidiary will adopt SAS Real-Time Decision Manager and SAS Enterprise GRC Support in an effort to improve credit policy enforcement, workflow analysis and credit disbursement.

More Success Stories > >