Digital Forensics Takes The Next Step
Glenn Hickok
President, U.S. Division
Micro Systemation





MSAB, the mobile leader in forensic technology for mobile examination and pioneer of XRY has announced the release of the latest version of its internationally recognized XRY platform.

Confusion Continues over Conflict Minerals Reporting Obligations
Barbara A. Jones
Shareholder, Corporate and Securities Practice Group
Greenberg Traurig

Since the controversial Rule 13p-1, or "Conflict Minerals Rule," was adopted by the Securities and Exchange Commission (SEC) in August 2012 under the Securities Exchange Act of 1934, as amended (Exchange Act), as mandated by the Dodd-Frank Act, there has been ongoing confusion surrounding compliance.

People in the News
Andrew Serwin Joins Board of National Cyber-Forensics and Training Alliance

Andrew Serwin
Global Privacy and Data Security Practice Group Partner
Morrison & Foerster
Morrison & Foerster Global Privacy and Data Security partner Andrew Serwin has been named to the board of directors of the National Cyber-Forensics and Training Alliance, a U.S.-based organization that works with government, private industry, academia, and law enforcement to study, counteract, and prevent cybercrime.

More People in the News > >

Roundtable


The need to track the actions of users inside a company has greatly increased the amount of data that entities must collect to ensure a complete view of all activity.


Jim Pflaging
President and CEO
SenSage
More Roundtables > >


Advertise your product/service here!
Solutions
Scalable E-Discovery Through The Cloud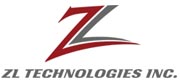 ZL Technologies, the leader in archiving, records management, and e-discovery software for large enterprises, has expanded its flagship product Unified Archive (UA) as a software-as-a-service solution (SaaS) through a close partnership with SunGard Availability Services.

More Solutions > >
Success Story
Banco Volkswagen Adopts SAS Credit Platform

SAS is Bank Volkswagen's new supplier for operations support solutions. Volkswagen Financial Services AG´s Brazilian subsidiary will adopt SAS Real-Time Decision Manager and SAS Enterprise GRC Support in an effort to improve credit policy enforcement, workflow analysis and credit disbursement.

More Success Stories > >